Matchmaker links N.H. businesses to government contractors
It's the only event of its kind in the Granite State this year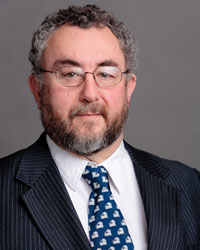 Small business owners in New Hampshire will have the opportunity to meet one-on-one ilater this month with large government contractors — which, even at a time of budget cutbacks, still need goods and services provided to them.
The 2014 New Hampshire Small Business Matchmaker will run from 8:30 a.m. to 4 p.m., Thursday, March 13, at Rivier University in Nashua.
Over 30 prime contractors are expected to take part, including the Portsmouth Naval Shipyard, the Environmental Protection Agency, the New Hampshire National Guard and the U.S. Army Corps of Engineers.
Government purchasing is a $2 billion market in the state, said David Pease, program manager for the New Hampshire Procurement Technical Assistance Program, which assists companies of all sizes that do business with the government and agencies that are prime contractors for government.
"For businesses that have products and services the government needs and wants, it is always a good time to pursue a contract," Pease said. "It is a particularly good time now if you have a product or service that can save money, while meeting an established need."
Government agencies need to purchase the same kinds of goods and services as private businesses do, Pease said, but with its own set of goals, statutes and procedures, government procurement can be an intimidating process to those who are new to it.
Military contractor BAE Systems, which is contributing support to the event, will be an exhibitor as well.
"Matchmakers are very important to us," said Susan King, executive administrator of supplier diversity for BAE's Electronic Systems, which is headquartered in Nashua. "It lets us meet face-to-face with small businesses and to talk with them about what they offer."
Pease said the March 13 Small Business Matchmaker is the only one scheduled this year.
Cost to attend is $50 and includes lunch.
For more information, visit at NHSBDC.org or call Heidi Edwards Dunn at the New Hampshire Small Business Development Center, 603-271-0417.