Mass. firm buys Nashua's VGo
Vecna Technologies moves NH firm's employees to Cambridge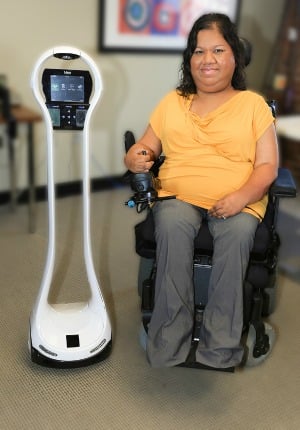 Cambridge, Mass.-based Vecna Technologies has acquired VGo Communications of Nashua, a manufacturer of telepresence robots, the Boston Globe reported Thursday.
The deal is resulting in the relocation of VGo's Nashua employees to Vecna's headquarters, the newspaper said. In 2013, the firm employed some 15 people at its Nashua office.
VGo was co-founded in 2007 by Tom Ryden, a former iRobot executive. Its customers have included companies like Verizon, Intel, GE and Audi.
VGo robots are used in medical and education settings and by people with disabilities. Vecna's robots are used in such areas as medical centers and warehouses. VGo's leading product is a small camera system on a three-foot mobile platform that can be remotely controlled.
"Obviously there's a very strong health care synergy," Daniel Theobald, Vecna's founder and chief technology officer, told the newspaper. "It's one of their largest markets, it's one of our largest markets, and there's a lot of opportunity to enhance their product."