Mass. developer wants condos at Hampton Beach hotel site
Pending OK, 18 upscale units planned for Brownie's property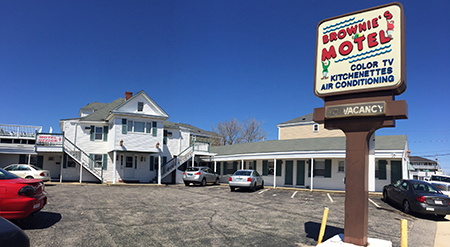 The fate of a Massachusetts developer's plans to build 18 upscale condo units on the site of the former Brownie's Hotel in Hampton Beach are in the hands of the town's planning board.
As soon as July, the board could grant site plan approve to Dracut, Mass.-based Donik Corp.'s plans to tear down the hotel at 180-182 Ashworth Ave., according to the Hampton Union.
The hotel, which has been in existence since 1940, is expected to operate through the end of this summer.
Donik agreed to acquire the Brownie's property in January after a May 2016 auction failed to attract a buyer.
If approved by the Planning Board, Hampton Beach Realtor
The Donik proposal is the latest in a string of condo construction projects at the beach – four were built in 2016, according to the newspaper.