Markem-Imaje to expand R&D capabilities with new digital lab
14,000-square-foot facility in greater Boston area to add 40 jobs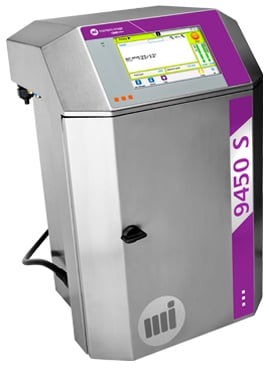 Dover, the Illinois-based corporate owner of Markem-Imaje — a Keene-based provider of product identification and traceability solutions — is opening a 14,000-square-foot facility in Watertown, Mass., that will serve as the research and development center for its marking and coding business.
A press release from the company indicates the facility will employ approximately 40 engineers and staff who will develop the next generation of laser marking and inkjet technology used to print information, such as barcodes and other key data, onto fast-moving consumer products and packaging as well as industrial products.
"We're excited that this new facility will support the digital transformation of our business, create new innovative digital solutions, and expand the R&D capabilities of our Markem-Imaje business," said Girish Juneja, chief digital officer of Dover. "With Dover's considerable diversification, we believe that the work done here will help us make substantial progress on our many digitization opportunities, help generate and incubate new ideas, and provide machine learning, artificial intelligence, IoT and digital commerce capabilities that can be leveraged across Dover and used to upgrade the services we offer our customers through connected products."
The Dover Digital Labs is designed to facilitate creativity and cross-functional teamwork through five fully equipped labs and workshop rooms, an open office plan, and many state-of-the-art breakout areas for collaborative project working, according to the press release.
"We remain committed to producing the safest, most efficient, and reliable product marking and traceability solutions in the market," noted Vincent Vanderpoel, president of Markem-Imaje. "The formation of this new Center gives us another significant tool that enables us to continue to deliver cutting-edge innovations and solutions to our global customers. In addition, the excellent location allows us to benefit from the wealth of talent and favorable technology eco-system present in the area, facilitating collaboration with our partners, and further accelerating our new product introduction activities."
Earlier this year, Dover opened the MindSparq Ideation and Collaboration Center at Georgia Tech's Technology Square in Atlanta, Georgia. The MindSparq facility provides a dedicated space for Dover to collaborate with customers and develop solutions to serve their needs, with particular focus on creating relevant, real-world solutions to help increase efficiencies, lower costs and streamline operations.