Manchester named a 'Queerest City'
LGBT publication ranks city at No. 14 in the nation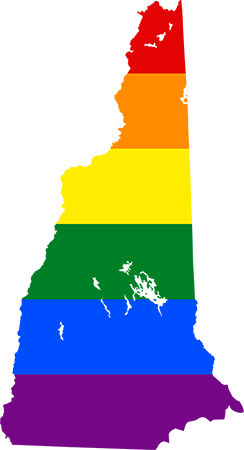 Manchester, NH, has been named one of the "Queerest Cities in America" for 2016 – in fact, it's the 14th "queerest," according to The Advocate, the LGBT magazine.
Manchester is featured on the seventh annual list of 15 cities, right ahead of Berkeley, Calif., and just below Waterbury, Conn. No. 1 on the list is Hartford, Conn.
The magazine, which says in a press release it develops the list by using "its very own unique and irreverent criteria," compiles the list to spotlight "some unexpected cities not afraid to fly their LGBT-friendly flags."
"There are only a few true LGBT megalopolises in America —and that's often by virtue of their sheer size," says Matthew Breen, editor-in-chief of the publication. "What's more fun, and more illuminating, is to look at the queer quotient of some less-expected locales, using criteria that don't focus on more expected factors."
Of the more unexpected factors is whether the city has or will be hosting a concert tour by Janet Jackson (she'll be at the Verizon Wireless Arena in June), Ariana Grande (who was at the arena last August), Carly Rae Jepsen or Madonna.
Other factors include:
• LGBT Film FESTs
• Non-discrimination protections in adoption
• Whether there's a chapter of the national LGBT Chamber of Commerce
• If the city has an openly queer mayor
• Gay bookstores
• Scream Queens/American Horror Story viewing parties
The raw score is divided by the population to provide a ranking based on a per capita "LGBT quotient."
"The results are always unanticipated, and this year's list delivers some absolutely surprising cities," said Breen. "We love sparking conversation in those places about what makes a city LGBT-friendly—and whether that city's spot on the list is honestly earned."
To see the full list, click here.