Manchester Community College to cut ribbon on new advanced tech building
Facility will be used by electrical and HVAC students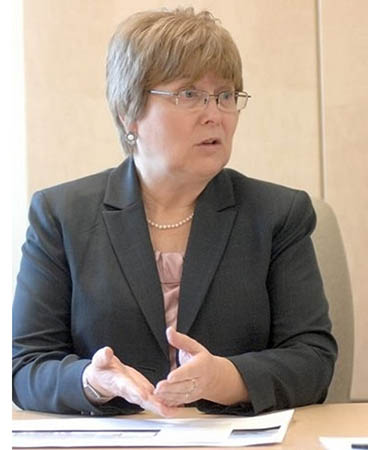 Manchester Community College will be unveiling its new advanced technologies facility on Thursday, allowing students who study electrical or HVAC technology as well as advanced manufacturing to see exactly what it takes to build and maintain critical equipment.
The building will dramatically expand student capacity and enrollment for some of the school's most successful and in-demand courses of study, officials said.
"This new building, designed as a classroom with exposed mechanical systems, will help equip our students with the skills we know today's employers seek," said Susan Huard, president of the college.
A ribbon-cutting will be held at 10 a.m. Thursday, Nov. 9, at the college. Classes will begin at the facility in January 2018.
Lavallee Brensinger designed the building and Bauen Corp. served as construction manager. Donors and industry partners' names etched in glass on the building include: Denron Plumbing and HVAC LLC; MSI Mechanical Systems Inc.; Air Solutions & Balancing LLC; Eversource; DriSteem; Hitchiner Manufacturing Co.; and Ebtron.