Making the 'A' in AI authentic
Human elements still remain essential in truly effective communications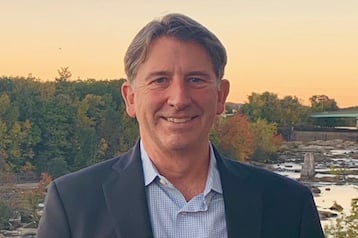 While artificial intelligence has grabbed headlines for decades, 2023 really has been a turning point for the technology as it entered the mainstream in crafting communications that can be easily used for content creation, from songs and stories to computer code and online chat services.
While ChatGPT has gained the most attention to date, dozens of additional technology platforms that offer quick and mainly free ways to create a myriad of creative content are now publicly available.
The list of uses grows by the day, and companies and individuals have flooded to these platforms to determine how they may speed and enhance the content creation processes that fuel what we read, how we search, what we find that influences what we do and how we shop. In the digital society in which we live, this leap is huge, and these technologies are most likely only scratching the surface.
ChatGPT and its related plug-ins surpassed the 1 billion user mark in March, up 55 percent overall in just one month, according to Demandsage.com. ChatGPT's parent company, OpenAI, was valued at between $27 billion and $29 billion in late April, and took in a $10 billion investment from Microsoft earlier this year. According to ResumeBuilder, 40 percent of companies are currently using ChatGPT and currently 30 percent more plan to.
In the communications and marketing world, we are already seeing organizations and individuals use it to create blogs, messages, fact sheets, background information, define keywords and develop coding. It's impacting the workforce, and an anecdotal report notes that the technology could eliminate millions of jobs.
Employers who are considering implementing these AI tools for communications and marketing functions, and possibly letting go of the people who serve as writers, editors, researchers and content creators, need to keep in mind what should make these types of content truly compelling. Often, it is authenticity that resonates with an audience.
For example, when asked to write a blog on ChatGPT's impact on communications in business, it produced a piece in seconds with a primary focus on the impact of chatbots — an interesting, brief analysis, but narrow and lacking any examples or flavor. Does this offer a good starting point? Absolutely.
But while products like ChatGPT can pull facts, create grammatically correct sentences, align content with target audiences and weave in keywords and broad search terminology, a lot of content needs to connect with the audience and needs to tap data that is more current.
The opening login screen on version 3.5 of ChatGPT specifically notes that it "has limited knowledge of world and events after 2021." While future versions will likely address this current shortfall, this hinders many uses in communications, especially anything that requires pulling from current data and trends, which is a lot in our culture of immediacy.
ChatGPT also cannot pull content that exists within our minds, from our personal stories, and information anecdotally related to the subject matter or other places not subject to search engine infiltration. This authenticity is what makes stories powerful and gets them shared and repeated.
Just for fun, I asked ChatGPT to provide a history of my company, Cookson Communications. I thought our 13-year track record would supply some decent content to pull from. Here, ChatGPT excelled in some creative writing. We were apparently founded in 1982 and acquired back in 2000. According to the piece, the company's "success helped to establish New Hampshire as a hub for technology and innovation, and it played a key role in shaping the region's business landscape." Pretty cool, but unfortunately inaccurate.
ChatGPT and other similar products will mature rapidly. So will the end user's ability to best define search terms so results become more useful over time. As this happens, free versions will become teasers and paid versions will be required to do the heavy lifting.
To date, creating authenticity in our more substantive core messaging requires the skills of individuals who can layer on those personal touches, anecdotes and side stories to a set of facts that can be obtained through products that use AI. While tools such as ChatGPT will continue to evolve and may gain more abilities to personalize content, the human elements still remain essential in truly authentic communications.
Matt Cookson is president and CEO of Cookson Communications, a Manchester-based agency founded in 2010.