Making sustainability work for your business
Social responsibility conference offers to 'Think Bigger, Dig Deeper'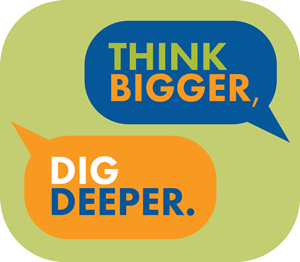 New Hampshire Businesses for Social Responsibility's Spring Conference, "Think Bigger, Dig Deeper," will focus on how to navigate a path and reap the benefits of having a more sustainable business.
The May 4 daylong event – to be held at the Grappone Conference Center in Concord – will feature four panels of experts and discussion groups that are aimed at helping businesses make progress on sustainability initiatives.
The panels are:
• "Energy Opportunities: Practical Resources to Increase Efficiency," featuring representatives from Warrenstreet Architects, The Jordan Institute, ReVision Energy and New Hampshire Electric Co-op, who will talk about the sometimes overwhelming world of rebates and incentives and offer practical ideas on how to lower energy costs no matter the size of your business.
• "From Metrics to Marketing: Making Your Results Compelling" Panelists will be representatives The SOAP Group, Casella Waste Systems, Smuttynose Brewing and Image 4, who will discuss how to turn sustainability efforts into something that can help positively market a and build a company's brand.
• "The Anthropology of Teamwork: Inspire Interest and Action for Your Sustainability Efforts," a panel that will look at how to sustainability efforts take root with employees and make them part of a company's culture. Moderator and panelists will be from University of New Hampshire, Hypertherm, CCA Global Partners and W.S. Badger.
• "From the Inside Out: Making Community Connections that Count" Moderator and panelists from Cause Solutions, Grappone Automotive Group, Hannaford, New Hampshire Magazine and Building On Hope will discuss the importance of creating and maintaining strong community connections to help increase sales, positively impact a brand and recruitment efforts and at the same time help your community achieve its goals.
Following the panel discussions, participants will have the opportunity to dig deeper into the topics during the "Huddle Up" sessions that follow.
In addition, the May 4 conference will feature two experts on engagement, John Rooks, president of The SOAP Group in Portland, Maine, and Tammy Jordan, vice president for consulting at The Employee Engagement Group.
For more information on the event or to register, visit nhbsr.org/conference.