Lucchino joins Performance Sports Group board
Red Sox CEO adds baseball expertise to growing N.H.-based company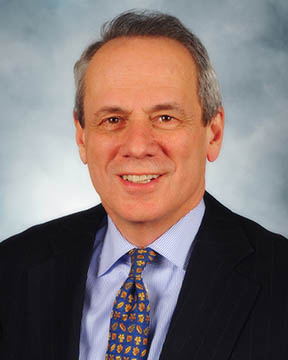 Exeter-based Performance Sports Group Ltd. has named Boston Red Sox CEO Larry Lucchino to its nine-member board of directors, furthering the firm's expansion into the U.S. and its national pastime.
"I am eager to help Performance Sports Group fulfill its commitment to grow sports participation," Lucchino said, according to a PSG press release. "Growing baseball and softball at the grassroots level is important to kids, to the sport, and to me personally. The positive, profound impact that sports can have on young people inspires me to explore the new avenues that Performance Sports Group offers."
PSG, once known as Bauer Performance Sports, was founded as a hockey company in Canada in the 1920s, moving to the Granite State in 2002 after Kevin Davis, a New Hampshire native, took over as CEO.
Bauer really moved into the states in April, when it acquired Easton-Bell Sports Inc.'s baseball and softball business for $330 million, catapulting the company to the top of diamond-based sports.
Then in June, Davis came out swinging with a newly developed baseball bat with a rotating handle to hit the bell on the New York Stock Exchange, launching the renamed company's stock at $15.50 a share to raise total gross proceeds of $126.5 million. The shares are now traded on both the New York and Toronto exchanges.
Lucchino, who took over as president/CEO of the Red Sox in 2002, has been credited with ending Boston's 86-year championship drought in 2004, and then repeating the feat in 2007 and 2013.
He also was with the Baltimore Orioles when it won the World Series in 1983 and was vice president and general counsel of the Washington Redskins when they won a Super Bowl title the same year. He also was a point guard on the Princeton University basketball team that played in the 1965 NCAA Final Four.
"Not only does Larry bring a wealth of baseball knowledge to our growing baseball business, he also brings an extensive background in many other sports as well as a high level of expertise in global commerce, which will be a significant asset as we look to expand our business in key regions around the world," said Davis.