Logo firms up N.H. as tax-free shopping haven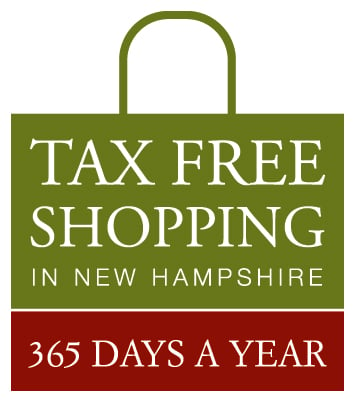 The New Hampshire Retail Association is asking retailers and other businesses to use a new logo emphasizing the state's tax-free shopping, "365 Days A Year."
The shopping bag-shaped logo, which is available in black-and-white and color formats, is being sent to chambers of commerce for distribution.
"Because of our lack of a sales tax, retailing is a huge factor in our state's economy," said Nancy Kyle, president of the 900-member association. "We wanted a way for retailers and businesses to promote that to customers and visitors, so we developed a new logo for all to use."
She added that "it's our hope that chambers of commerce and business associations will pass this email on to their retail and tourism members to use in their advertising campaigns. That way we can spread the word about our sales tax-free shopping status in a unified, recognizable way."
The logo is on the association's website and Facebook page. Kyle said it would be distributed to businesses throughout the year.
She said it also has been provided to the state Division of Travel and Tourism.