Listening for opportunities
Harvard Pilgrim's Eastern initiative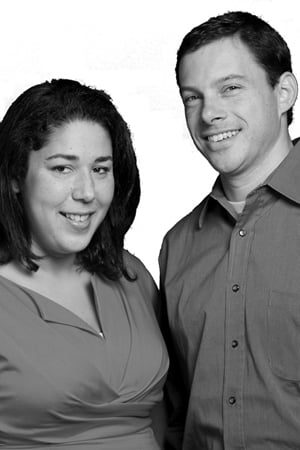 Starting this year, Harvard Pilgrim Health Care members can access up to 20 acupuncture visits a year to manage an array of acute and chronic health conditions.
How did a company grounded in data-driven Western medicine decide to offer Eastern medicine to all of its members?
Listening.
Harvard Pilgrim had noticed membership growth in both the Chinese and Indian communities. To assure they were meeting the needs of this growing customer segment, "we went directly to the community to share with us what would be of most value," said Karen Young, vice president and chief inclusion officer with Harvard Pilgrim's Center for Inclusion Initiatives.
As they listened and learned from these communities, "we realized that they were looking for a more comprehensive approach to health and wellness," explained Brenda Cole, vice president of marketplace inclusion development.
From those conversations evolved the program, Eastern Harmony. "Eastern Harmony brings things like Ayurvedic medicine, chiropractic, acupuncture, Tai Chi, massage, and other Eastern services, which they're very comfortable with," said Cole.
Supporting those services represents a big step outside Harvard Pilgrim's traditional offerings. However, to ensure that the program was understood and embraced as something more than just a nice gesture of inclusion, they worked to educate traditional medical providers about when and how to help patients access these services, and identified practitioners within the community providing high-quality services whom they could recommend. In addition, they worked to address potential communication barriers by providing language cards to patients with phrases like, "I speak Mandarin. Can you provide an interpreter for me?"
They also spent nearly a year to find just the right name for "Harvard Pilgrim" in Chinese.
Now in its second year, Eastern Harmony has expanded to include subscribers of all backgrounds. And while the program adapts Harvard Pilgrim's traditional services for a specific market segment, the process of implementing the program has led Harvard Pilgrim itself to adapt.
It also helped make clear the value in listening to — and embracing — new ideas from new voices.
As Eastern Harmony was rolling out, a Harvard Pilgrim employee mentioned to program leaders that for Indian families in the U.S. it is common for a family member, usually a mother- or father-in-law, to spend a few months a year in the States with their family. But what do they do about healthcare while they are in the U.S.?
Seeing an opportunity to meet that need, Harvard Pilgrim piloted a "Visiting Family Member" plan, available to anyone seeking short-term health care for a friend or family member visiting from overseas — and offered it not only as an add-on for existing Harvard Pilgrim members, but to anyone interested in enrolling.
The feedback "was immediate, and it was positive," Cole said. "Not just in the Indian communities, but in the Chinese communities. They have really embraced this. We have made a number of sales already on it and we expect it to continue to grow this year." They plan to market this program in other communities where long visits from family and friends are common.
What started with a few roundtable discussions and listening sessions has evolved into a multi-pronged strategic initiative. In just a short time, Harvard Pilgrim has increased engagement in a growing market segment, expanded wellness options for all members, and developed a unique product that helps them stand out in a crowded health care marketplace.
Having seen the benefits of going beyond well-meaning diversity to diversity well done, Harvard Pilgrim now sees even more opportunity on the horizon.
"We think that Eastern Harmony has really taken on its own spin," Cole said. "We've been able to educate the marketplace. We've been able to educate our employees internally, and it's a lot bigger than we expected it to be. I think it's going to be around for a very long time."
As the policy landscape continues to shift, this deep inclusion effort helps position Harvard Pilgrim long term.
While Eastern Harmony has quickly matured into a key business asset, the simple formula that birthed it can be replicated in almost any business. "When we listened and learned from this growing community," Young said, "we found opportunities to provide meaningful solutions to their health care needs."
Loretta L.C. Brady, a professor of psychology at Saint Anselm College and principal of BDS Insight, can be reached at loretta@bdsinsight.com. Eric Ratinoff, principal of The Mouse and the Elephant, can be reached at eric@mouseandelephant.com. Learn more about diversity and inclusion by connecting with A Seat at the Table on Facebook and Twitter.