LighTec offers energy-efficient solutions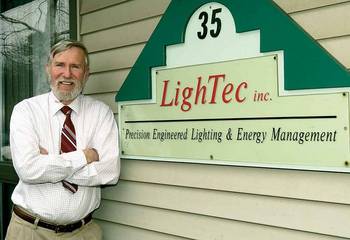 Increased demand for energy-efficient lighting has decreased the availability of utility rebates in New Hampshire. But, in order to save money, it makes good business sense to follow through with that energy-efficiency project, regardless of whether utility rebates are available. That is because, essentially, a "rebate" is given by virtue of a reduction in electricity consumption.
As utility rates have increased, companies that secured short-term loans to cover lighting projects realized a positive cash flow because of energy and maintenance savings. Municipalities have taken advantage of this opportunity for many years through municipal leasing.
Another innovative measure is the Energy Policy Act of 2005, which was passed by the federal government in October 2005. It rewards companies that install energy-efficient lighting and related projects with a tax deduction of up to 60 cents per square-foot.
LighTec Inc., based in Merrimack, is the state's largest provider of high-efficiency lighting systems and energy-efficient lighting products. Since our inception in 1990, we have provided lighting solutions for a diverse range of customers, including large and small commercial facilities, municipalities and school districts.
For more information, contact Jim Grady or Kathy Beliveau at 603-424-2165.