Liberty Utilities picks two consulting firms for Granite Bridge project
VHB, Analysis Group chosen for proposed natural gas pipeline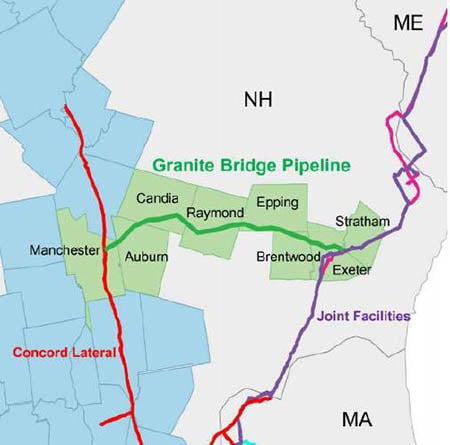 Liberty Utilities has hired two consulting firms – Boston-based Analysis Group and the engineering firm VHB – to work on the firm's Granite Bridge natural gas pipeline project.
Liberty said Analysis Group will be performing an economic evaluation of the project proposal, and VHB will be leading the project's environmental permitting.
The Granite Bridge pipeline project is designed to transport natural gas from existing infrastructure on the Seacoast to central New Hampshire through an underground pipeline, which would be located within the NH Department of Transportation's right-of-way along Route 101.
Susan Fleck, president of Liberty Utilities' New Hampshire operations, said Analysis Group's study "will focus on the project's impact to local employment, tax revenues, property values and the state's economy as a whole."
She said VHB, which recently worked on Liberty's recent upgrade to an existing natural gas distribution main along Route 106, was selected for its "work on complex energy infrastructure projects that have gone before the NH Site Evaluation Committee" as well as it work on the Route 106 project, which she called "very similar to the proposed Granite Bridge Project, [which] is invaluable on a project like the Granite Bridge."