Let Sprague help manage your energy costs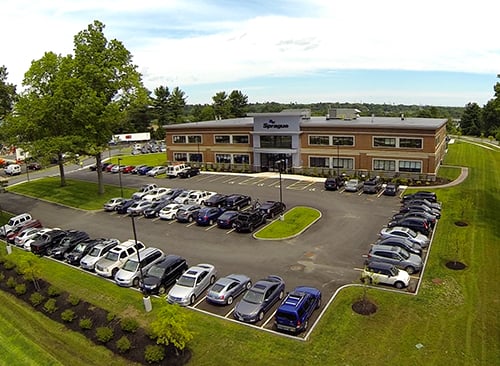 Sprague, based in Portsmouth, is now offering restaurants and large businesses access to natural gas market expertise and the ability to lock in competitive energy costs for extended periods of time. These programs are ideal for businesses using at least 3,500 therms of natural gas annually, or spending more than $4,000 per year with their current supplier.
Since its founding in 1870, Sprague has continuously evolved its product offerings to meet the ever-changing energy needs of its customers. Now one of the largest independent suppliers of energy in the Northeast, Sprague provides businesses of all sizes with the natural gas, petroleum products and electricity brokerage services they need to thrive.
Unlike purchasing natural gas from a local utility, Sprague customers can lock in long-term rates for their gas supply, providing greater budget certainty. Customers can control a major variable expense for their business and no longer have to wait for a monthly utility invoice to discover how much is being paid for natural gas or electricity.
Sprague also offers personalized account management, giving each client a dedicated account representative who knows their business, buying strategies, and reporting, operating and invoicing needs. Customers also have access to high-quality, real-time energy market data designed to improve clarity and purchasing strategies, in addition to custom performance reports to assist with energy program management.
Sprague customers can choose from a variety of natural gas supply products to help match their needs and risk preferences. Whether it's a fixed price, basis term, daily market price, or a combination of all three, Sprague works to create a price portfolio that fits.
In addition to offering a comprehensive array of energy solutions, Sprague is proud to be a good corporate citizen and utilize sustainable business practices. Sprague focuses on causes that benefit children and the environment, including the Muscular Dystrophy Association, Big Brothers and Big Sisters of the Greater Seacoast, the Special Olympics of New Hampshire, and Friends of Sears Island. Its sustainability efforts take the form of continuous updates to operations and commercial offerings that keep up with the evolving energy landscape.
Learn more at www.spragueenergy.com