Ledyard Financial Group appoints new CEO
CEO Kathy Underwood to retire, Josephine Moran to become president & CEO
After 18 years at the helm of Hanover-based Ledyard Financial Group and Ledyard National Bank, CEO Kathy Underwood has announced she will be retiring in July.
She is being succeeded by Josephine Moran, president of the company, who will officially became president and CEO May 18. Underwood will continue to serve on Ledyard's board of directors.
Moran joined Ledyard in January 2022 as president and chief banking officer. She was elected to the Ledyard board in January.
Bruce King, chair of Ledyard's board, said Moran's promotion to CEO was part of a succession plan several years in the making.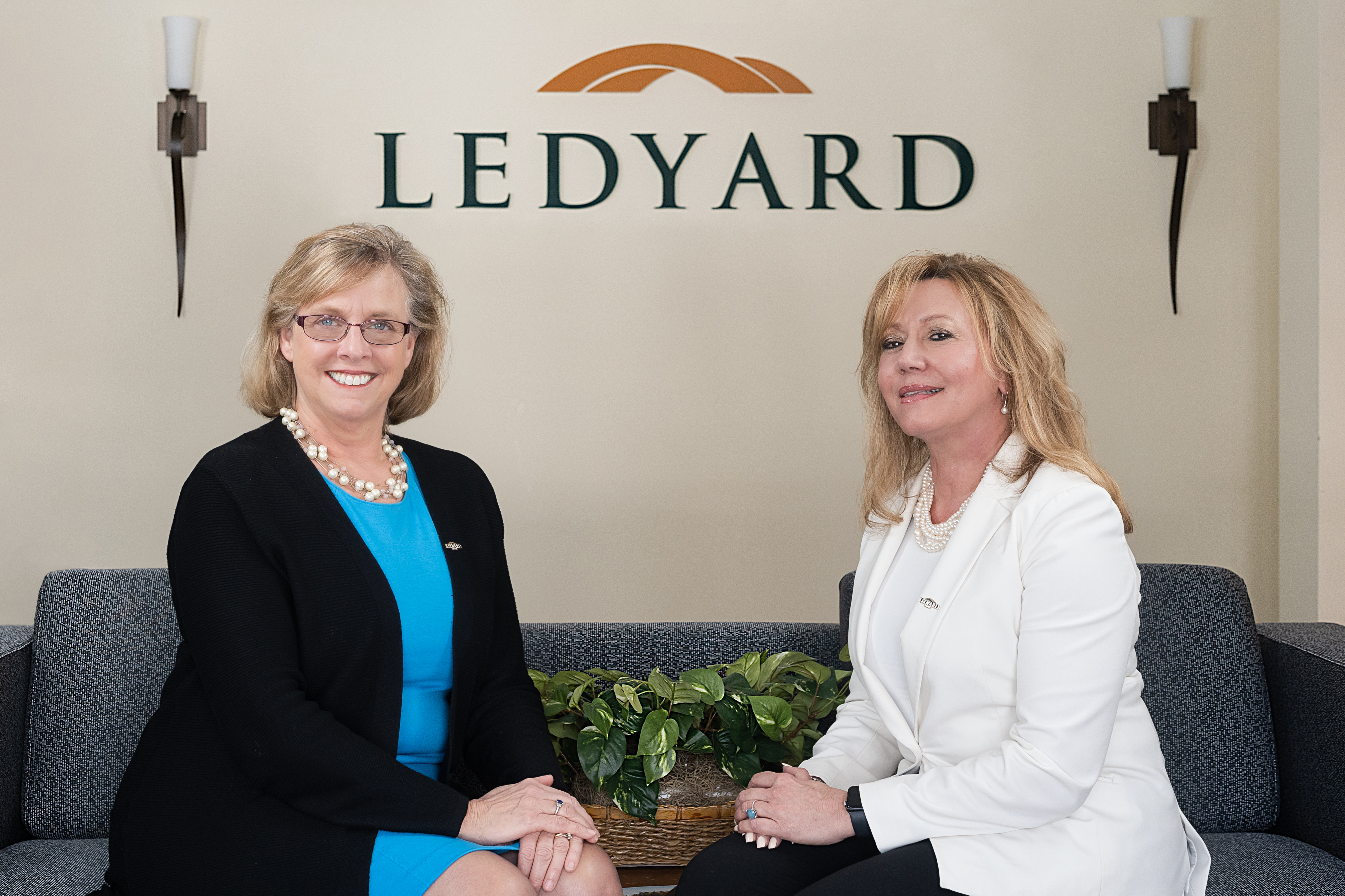 Kathy Underwood, left, is retiring in July as CEO of Ledyard Financial Group. She is being succeeded in the role by Josephine Moran, at right. (Courtesy photo)
"Josephine's strategic and operational capabilities have been demonstrated consistently over her many years in the banking industry as well as over the past year with Ledyard. She has already played a pivotal leadership role in driving innovation and building an exciting plan for Ledyard's future growth."
Prior to joining Ledyard, Moran was executive vice president and chief corporate services and consumer lending officer at Provident Bank. Among the other organizations she has worked for are Wachovia/Wells Fargo, Santander and Webster Bank.
During Underwood's tenure, which began in 2005, Ledyard has grown into a multibillion-dollar wealth management group and has expanded its footprint into the Concord area.