Learning to build teams at Great Bay Community College
Palmer & Sicard turns to school's training center for leadership program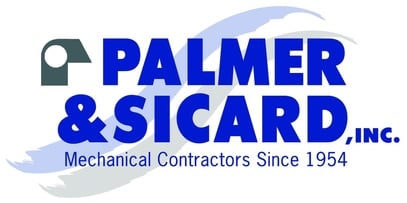 When Exeter-based mechanical contactor Palmer & Sicard Inc. wanted to provide its employees with new approaches to leadership, problem-solving and other soft skills, it turned to Great Bay Community College's new Effective Leadership in Supervision program.
The programs is offered at GBCC's Corporate and Community Education Business & Training Center in Portsmouth.
"The idea is that taking people out of their workspaces to learn opens up new ways of learning and interacting with people in roles they typically don't encounter every day," said Sean Clancy, associate vice president of the training center. "The customized, shared learning experience helps reinforce how leadership and supervisory skills are used in the real world in ways that will allow people to perform their jobs even better."
While Palmer & Sicard employees build and install plumbing, provide HVAC, pipefitting services, and fabricate, design and maintain piping and metal sheet systems, many of the 29 employees with direct reports have varying degrees of formal leadership training to complement their extensive technical skills. After a recent leadership change, the employee-owned company opted to prioritize training that fosters teamwork, communication, conflict resolution, delegation and other so-called "soft" skills central to high performing teams.
Training for Palmer & Sicard employees begins this month and entails monthly meetings and workshops open to supervisors both in the office and in the field. This ensures a consistent foundation across the organization, and ultimately, a united and more efficient workforce.
According to Kathy Fisher, marketing and training manager at Palmer & Sicard, "our goal is to make our supervisors, foremen and project managers more effective at their jobs because with greater effectiveness comes efficiencies and more quality work. The skills being taught are portable between positions at Palmer & Sicard and will increase overall effectiveness at the company with everyone working with the same objectives."