Lawmakers see a change in PSNH's attitude toward divestiture
But utility insists there has been 'no change in position'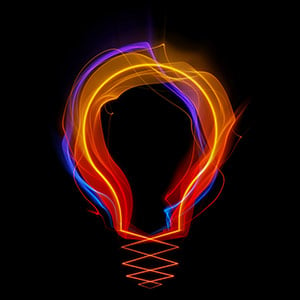 Has Public Service of New Hampshire had a change of heart when it comes to divesting its electrical generation assets? Several key lawmakers think so.
Among them is Senate Majority Leader Jeb Bradley, who was among the speakers Monday at the New Hampshire Energy Summit in Concord – a conference sponsored by many of the utility's competitors.
According to Bradley, he and others on the legislative Electric Utility Restructuring Oversight Committee say they have sensed the utility may be more willing to discuss divestiture, now that Gary Long, the company's former president, has stepped down from the post. Bradley characterized Long's previous position as one under which PSNH would sell its assets "over my dead body."
He said some "new gentlemen from Connecticut" – referring to the headquarters of PSNH's parent company, Northeast Utilities – had attended a meeting of the oversight committee last week and showed a "change of outlook."
Later, Bradley said he understood that PSNH was "not going to battle" divestiture and was "willing to consider it." It was a view shared by the committee's chairman, Rep. David Borden, D-New Castle, who said that the utility seemed to be more "willing to work with the Legislature and the PUC."
But PSNH spokesman Martin Murray said that those company representatives at the committee meeting were actually saying that "if an examination of the benefits of our generation and the costs of divestiture is to take place, the proper forum would be at the New Hampshire Public Utilities Commission" – not that they have changed their position on divestiture.
"To be clear, there is no change in PSNH's position," Murray wrote in an email to NHBR. "We believe that our state-regulated generation provides tremendous benefit to our customers and to the entire state; and, we do not believe divestiture would be in the best interest of New Hampshire," he said.
There were no representatives from PSNH at Monday's summit, which filled the conference room at the Holiday Inn in Concord, even though the utility was – directly and indirectly – the subject of much of the discussion.
Lobbyist James Monahan of The Dupont Group, which organized the conference, said that he invited PSNH to participate, but was told that the company declined.
Murray said he was not aware of any invitation, but added that PSNH would prefer to participate in a more neutral forum.
'Heavily weighted'
He characterized the event as being put together by an organization "which regularly criticizes PSNH as well as the Northern Pass project, and that the meeting participants/presentors are heavily weighted with companies that are actively opposing PSNH in the Legislature and at the NHPUC."
In fact, one item on the summit's agenda was a session devoted to discussing migration of customers from PSNH to competing electricity providers.
Already, the latest migration figures (as of July) show that PSNH has not only lost nearly all of its large commercial and industrial sales, but two-thirds of its business from small and medium companies and a quarter of its residential customers. The residential migration rate is particularly striking. Nine months previously, it was only at 5 percent.
All told, the migration rate is now at 55 percent of load.
"You don't want to be the last customer when the music stops and get a bill for $420 million," said Dan Allegretti, vice president of energy policy at Constellation Energy, another PSNH competitor, referring to the multimillion-dollar mercury scrubber installed at PSNH's coal-burning power plant in Bow.
PSNH has argued that the Legislature mandated that it build the scrubber, but Mike Hachey of TransCanada Power said that the utility should have known that it wasn't viable when the original estimate of the scrubber was $250 million, and that it should abandon the Bow plant.
Bradley agreed with the critics, to some degree, but said there should be some kind of cost-sharing, and while the PUC should look into divestiture, it should be the Legislature that has the final word.
The summit also tackled one of the major cause of increased competition – the low price of natural gas.
Gas is now responsible for 52 percent of electricity generation in New England and nuclear 31 percent, while coal is only responsible for 3 percent, oil – once the dominant fuel – is for less than 1 percent, and renewable energy is responsible for 13 percent, according to ISO-New England, which oversees the region's power system.
Another panel primarily focused on what to about the uptick in gas prices, particularly for electrical generators during peak hours. Some panelist suggested following Maine's example, allowing the state to reserve capacity for such periods, and others talked of building more pipelines, but Joe Dalton, director of government and regulatory affairs for GDF Suez, which manages the "end of the pipeline" at the Everett Marine terminal facility in Maine, said there was enough capacity. The facility just needed more notice to bring in a few more tankers from abroad.