Laconia apartment complex sold for $4.9 million
120-unit Lakeshore Estates sold to Florida firm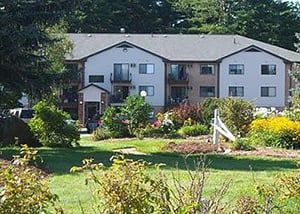 Lakeshore Estates, an apartment complex on Blueberry Lane in Laconia, has been sold by to a Florida real estate firm for $4.9 million.
Lakeshore Estates Associates LLC had owned the complex since 1982. The complex, — four three-story buildings with a total of 120 units on 6.38 acres — was built in 1974 by Marina Development Inc.
Buyer was Estates Circle Apartments LLC, headed by David L. Goolgasian Jr. of Jupiter, Fla.
The new owner announced plans to improve the interior of the units as well as upgrade other aspects of the property.
NAI Norwood Group of Bedford handled the transaction, which was financed by Franklin Savings Bank with participation of Sugar River Bank.