Kohl's Plaza in Keene sold for $13.5 million
Mass. firm buys West Street shopping center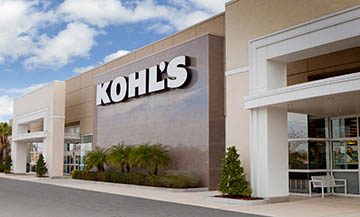 Kohl's Plaza, a shopping center on West Street in Keene, has been purchased by Unison Realty Partners of Cambridge, Mass., for $13.5 million.
H.J. Heyman Sons had owned the plaza since 1998, when it was acquired from Fairbanks Plaza LLC. Unison is managing the property under 480 West Street LLC.
Businesses in the shopping center include Bond Auto Parts, EyeWorks Optical Shop, Great Clips, Keene Buffet, Kohl's, OneMain Financial, Payless ShoeSource, Pizza Pi, Walgreens Pharmacy and Valvoline.
An Aldi discount supermarket is scheduled to open in the plaza later this month and Clear Choice MD Urgent Care is scheduled to open in the plaza in December.
According to The Keene Sentinel, Unison, which was established in 2010, owns five shopping centers in New Hampshire, Massachusetts, New York and Vermont, including Royal Square on Putney Road in Brattleboro.
The company also owns and manages assets for ABC, which is one of the largest owners of shopping malls and department stores in the Middle East, according to its website. That company, founded in 1936, operates several shopping malls, and department and franchise stores in the country of Lebanon.