Kennebunk Savings expands again on Seacoast
Bank opens fourth New Hampshire branch, with a fifth on the way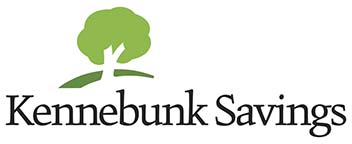 Maine-based Kennebunk Savings Bank has opened a new branch in Newmarket, its fourth in New Hampshire and 17th in its network.
It is the first of two planned expansions into New Hampshire.
Kennebunk Savings will launch a branch near the University of New Hampshire's Durham campus when construction of a retail building is completed. Bank spokesperson Heather Harris said the branch is slated to launch in August or September, but that depends on the construction schedule.
"We see UNH as a new market," said Harris. "We haven't been in a university setting before."
Kennebunk Savings was focused on York County, Maine, before founding its Portsmouth office in 2011, Harris said, a move made after realizing that too many Maine-based community banks were moving toward the Portland area, leaving that market saturated. But Harris said Kennebunk Savings noticed it already had customers in the Portsmouth area and moved in that direction.
"At this point, our plan is to make [Kennebunk Savings] convenient for people in the Seacoast area," says Harris.
In addition to Portsmouth and Newmarket, the bank also has branches in Hampton and Dover.
"We have found [New Hampshire] to be a vibrant market, better than we expected," she said.