Keene shopping center sold for $31.2m
Monadnock Marketplace acquired by New York firm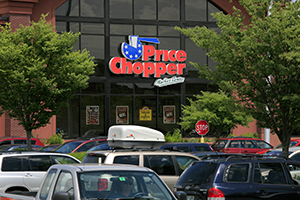 Katz Properties of New York has acquired the 200,791-square-foot Monadnock Marketplace shopping center in Keene for $31.2 million.
Seller was Inland American Retail Management LLC.
Monadnock Marketplace is currently 81 percent occupied, with such tenants as Home Depot, Dick's Sporting Goods, Bed Bath and Beyond, several casual dining restaurants and a Price Chopper supermarket.
In addition, a 10,790-square-foot Ulta Beauty outlet is under construction.
"This shopping center is consistent with our strategy for growth in New England," said Daniel Katz, a principal of Katz Properties, a real estate acquisition and development firm. Katz called submarkets like Keene "great opportunities" for his firm, adding, "we continue to look for new acquisitions in this region."
The Keene property is the firm's second in southern New Hampshire. In 2011, Katz acquired the 187,000-square-foot Derry Meadows Shopping Centre in Derry.
Financing for Monadnock Marketplace was arranged by Tim Breda of Goedecke & Co. The CBRE Capital Markets team of New England represented the seller in the transaction.
Leasing and property management services will be provided by Winslow Property Management, an affiliate of Katz Properties.