Kamen to keynote at 2016 Rising Stars Awards
Nominations still sought for annual Stay Work Play honors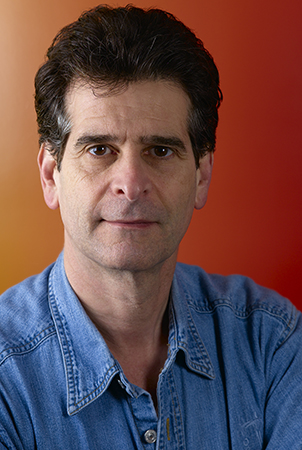 New Hampshire inventor and entrepreneur Dean Kamen will be the keynote speaker at the 2016 Rising Star Awards, which will be held on Monday, Oct. 3.
Kamen, who has made a career out of his passion for invention, is the founder of DEKA Research and Development Corp., which focuses on the development of radical new technologies that span a diverse set of applications as well as FIRST (For Inspiration and Recognition of Science and Technology), an organization dedicated to motivating the next generation to understand, use, and enjoy science and technology.
A recipient of numerous awards, Kamen has also been inducted into the National Inventors Hall of Fame.
"It is of extreme importance that we foster a culture of rewarding and celebrating young talent in the Granite State," said Kamen. "If we are to reach our goals and breed pioneering attitudes for future generations, then we are obligated to inspire our young people to have a foundation upon which to build and to ensure they have the tools to extend the path for innovation in New Hampshire."
Planning for the event is underway, including outreach for nominations, which are open until July 22. Award categories include Civic Leader of the Year, College Student of the Year, Coolest Companies for Young Professionals, Leadership Development Program of the Year, Young Entrepreneur of the Year, Young Professional of the Year and, new for 2016, 'Shire Story of the Year video award.
For more details, visit stayworkplay.org.