Jessica Banks to keynote Tech Women|Tech Girls luncheon
Entrepreneur-inventor featured as part of inaugural awards event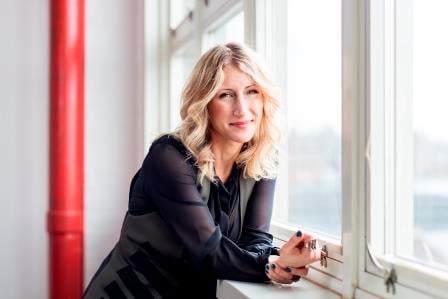 Inventor and entrepreneur Jessica Banks, CEO and founder of New York-based RockPaperRobot, will be the guest speaker at the inaugural Tech Women|Tech Girls Awards Luncheon in April.
Banks's, RockPaperRobot, specializes in responsive objects that expand the functional and aesthetic versatility of traditional decor. She also is a creative and technical consultant on major advertising campaigns, and oversees global initiative development for international corporations, as well as robotic designs for high-visibility clients.
Banks holds advanced degrees from MIT in robotics and engineering as well as undergraduate degrees in physics and creative writing.
Also as part of the event, three women will be recognized for their contribution in New Hampshire as TechWoman, TechStudent and TechEducator of the year.
The event will begin at 11:30 a.m. on Wednesday, April 6, at LaBelle Winery in Amherst.
Tickets are $45 per person in advance and can be purchased online. Sponsorship opportunities are still available.