J-Pac Medical gets financing boost from Business Finance Authority
Somersworth medical device company obtains $800k line of credit for further expansion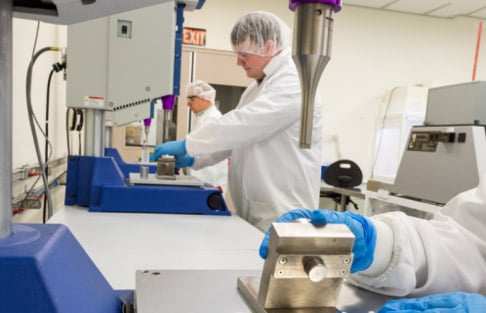 J-Pac Medical, a Somersworth-based medical device manufacturer, has received an $800,000 fixed-asset line of credit, with help from the New Hampshire Business Finance Authority, that will allow the company to expand its operations.
Under its Guaranteed Asset Program, the BFA worked with TD Bank in providing up to an 80% guarantee on the $800,000 line of credit, the agency said. The financing plan was approved last week by the Executive Council.
J-Pac said it plans to use the loan to purchase new machinery that will make them more competitive in the market and expand its product offerings. In 2010, the company worked with the BFA on a guarantee of a $2 million line of credit.
J-Pac, founded in 1983, has 67 employees. The firm is a manufacturer, assembler and packager for medical device manufacturing suppliers. It specializes in the manipulation of rolls and sheets of medical-grade polymers used in permanent medical implants and has expanded its work regarding absorbable implants used in sports medicine.
"We are very excited to work with J-Pac again and help them grow," stated James Key-Wallace, the BFA's executive director. "This is a New Hampshire success story, and we are proud to assist them as they continue to expand their offerings and contribute to New Hampshire's economy."