IRS takes 17,000 square feet in new Portsmouth building
FBI, Social Security also shopping for Port City space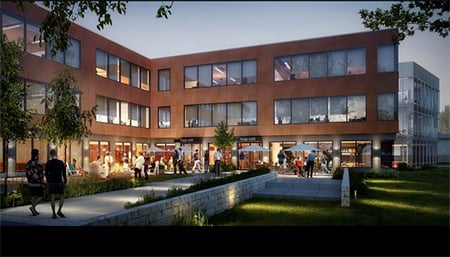 Despite the federal shutdown affecting its operations, the Internal Revenue Service has signed a lease to move from the soon-to-redeveloped Thomas J. McIntyre building in downtown Portsmouth for another spot on Portsmouth Boulevard.
The IRS has signed a 10-year lease with developer Michael Kane to lease 17,000 square feet on the third floor of Kane's new building at 75 Portsmouth Blvd.
Margaret O'Brien of Bow Street Commercial Brokerage in Portsmouth brokered the deal with the federal General Services Administration.
According to the Portsmouth Herald, the Social Security Administration is looking for about 9,000 square feet in Portsmouth and the Federal Bureau of Investigation is looking to move to Hampton.
Both agencies are located in the McIntyre building as well.