International manufacturer expands to Portsmouth
Revision Military will locate its U.S. headquarters at Pease International Tradeport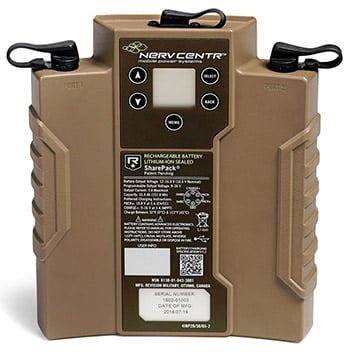 Revision Military, a multinational company based in Montreal that manufacturers protective equipment and tactical solutions for military applications, has announced it will be opening offices at Pease International Tradeport.
The New Hampshire location will become Revision's U.S. headquarters and Center of Excellence, steering product research as well as the development and manufacturing of the company's most advanced products.
The company said it employs more than 400 people. It was not immediately clear how many people will be employed in Portsmouth.
"This future location represents a bold but necessary next step forward for the company — indicative of both Revision's ever-widening vision for innovation in soldier systems and tactical solutions," said Jonathan Blanshay, CEO of Revision Military, in a press release.
In addition to manufacturing protective eyewear, armor and head systems, Revision Military also develops newer innovations in power management and integrated systems. One such item is the Sharepack Power Management System, which stores, delivers, harvests and shares energy used in the field while also eliminating excess cabling and the traditional need for spare batteries.
Revision expects the location at Pease will improve access to its military customer base in the Greater Boston area as well as along the Eastern seaboard. The company also plans to work collaboratively with local academic institutions, such as the University of New Hampshire, and a significant number of locally based partners and suppliers.
"Revision has evolved significantly over the last 17 years and this upcoming investment in a prime location makes our intentions clear: We expect to accelerate our growth and capabilities for the foreseeable future, and in the coming months and years we will be looking to hire dozens of the very best engineers, technicians, manufacturing experts and program managers available in the area in order to further develop our vision and service our customers," said Blanshay.
Revision has already hired the first group of New Hampshire management-level employees, including Chief Technology Officer Chris Palmer, who will oversee the team and report directly to Revision CEO Jonathan Blanshay.
The Portsmouth team will spearhead the development of new facilities, new capabilities and implement near-term strategy based on Revision's current slate of projects, contracts, and in-progress bids.
Revision currently has seven facilities, including the company's main armor and helmet manufacturing facility completed last year in Newport, Vt.