Insurance probe sparks N.H. investigation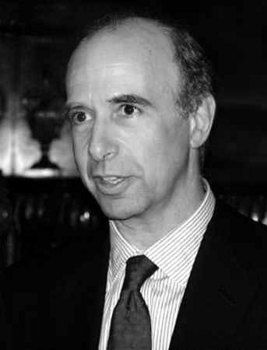 New Hampshire Insurance Commissioner Roger Sevigny said his department will "look under the rocks and under the hoods" to see if the same kind of insurance fraud exists in the Granite State that New York Attorney General Elliot Spitzer has dug up during his probe of Wall Street insurance giants.
But Sevigny, who announced the start of an investigation on Oct. 21, doesn't expect to find the kind of alleged blatant bid-rigging and collusion that led to guilty pleas by AIG executives and the resignation of Marsh & McLennan's chief executive officer in New York City. Still, the investigation plans to look not just at big commercial policies but will include the sale of personal lines and employee benefit packages through the workplace.
In addition, the department expects to take a hard look at some of the contingency incentive compensation policies that could encourage such behavior — perhaps leading to a change in the way insurance is sold in New Hampshire.
Such reimbursement arrangements are not illegal. But New Hampshire and other states are considering making them transparent. Currently, there is no requirement for either brokers or agents to disclose them.
New Hampshire agents welcome any investigation into fraud, and might support more disclosure, but "we are a little concerned that a few bad apples will have them looking at agency compensation in general," said Bob Nash, president of the Independent Insurance Agents and Brokers of New Hampshire organization. "No one has raised any complaints to us that there is been a problem, and we're worried that this will be painted with too broad a brush."
In any case, agents stress that New Hampshire is not New York.
"What went on there is the saddest commentary I've read in my 34 years in the business," said Daniel E. Church, CEO of The Rowley Agency Inc. of Concord. "We work so hard to run a good business, it's is just heartbreaking to see this kind of shenanigans."
Spitzer's investigation of corporations such as Tyco stepped up efforts by state and federal regulators. His unveiling of the mutual fund scandals resulted in similar local actions against Fidelity in New England. And the latest crusade may affect the insurance industry more than any law passed in Washington.
Spitzer strikes at the heart of insurance business: how brokers get paid. Brokers – unlike agents – are supposed to serve the insured, rather than the insurer.
In his complaint Spitzer quotes Marsh's literature:
"We are our clients' advocates and we represent them in negotiations. We don't represent the [insurance companies]."
"The facts show otherwise," Spitzer writes.
Spitzer goes on to charge that Marsh set up phony bids to steer clients to insurers that gave them the sweetest compensation package, even threatening to squeeze out smaller insurers that didn't go along with the scheme.
While these specific allegations were aimed against insurance giants Marsh and AIG, Spitzer made it clear that he intends to go after other large brokers and insurers as well. Aon, the second largest broker after Marsh, also has been targeted. Combined, they control about 70 percent of the market, and Spitzer is investigating whether Aon – which collected about $170 million in contingency fees this year — has used its clout to force insurers to buy Aon's reinsurance policies — a process known as "tying."
Both Aon and Willis (another brokerage with several offices in New Hampshire) have announced that they will end the contingency fee arrangements following the filing of Spitzer's complaint. Local officials from Willis refused to comment, but Dan Prince, director of communications in New York, said that though the agency was not involved in any bid-rigging, steering or tying, "contingency incentives gave the appearance of conflict, and that mere appearance was enough for us to abolish it."
Subpoenas from Spitzer's office have reportedly been received by Aetna, Cigna, MetLife and UnumProvident, indicating that he will be looking at health insurance as well. Other states besides New Hampshire have launched their own investigations as well, including Connecticut, California and Maine.
Blurry definition
Where all of the investigations will lead is anybody's guess, but it could result in changing the nature of compensation for both insurance brokers and agents.
The role of brokers has always been somewhat ambiguous. They are supposed to be distinct from agents, who clearly represent the insurer. But how clear is even the role of agents?
Independent agents are still often viewed by the insured as representing the consumer in getting the best price, similar to the way that many buyers view real estate agents, even though Realtors normally represent the seller.
To continue the analogy, an insurance broker may be considered the equivalent of the buyer's broker in a real estate transaction. The broker's fiduciary responsibility is to get the best deal for the buyer of insurance policies, not the seller.
Brokers also can act as a consultant, helping large companies evaluate their complex insurance needs and the confusing bids from different insurers. Indeed, without the help of a broker's intimate knowledge of a customer's operations, many insurance companies would not be able to make a competitive bid.
But the definition of broker is often blurry, because sometimes they are compensated by the insurance company, and sometimes by the customer. Some insurance companies, like AIG, are increasingly working with brokers, are opposed to agents, primarily for liability reasons. Since brokers are presumably representing the customer, that leaves the insurer off the hook legally. Many large agents set up broker practices to capture this business, so the same company could be acting as a broker in one context and an agent in the next.
Regulators recently gave up drawing these distinctions, at least when it came to licensing. Several years ago, the New Hampshire Legislature passed a law – similar to a uniform law passed in many states – that grouped brokers, agents and consultants under one producer's license. The change was part of the effort to deregulate the financial industry.
"It is an effort to streamline things so companies didn't have to apply for several different licenses in 50 states," said Kent Dover, chief market conduct examiner for the state Insurance Department.
Regulators still differentiate between brokers and agents, but it depends on the role the agency is taking on at that particular moment, just like the rules for a soccer player change depending on whether he is playing goalie or left forward.
'Two separate industries'
The compensation that is now being examined by regulators is not the basic commission, which is an expected source of income from both brokers and agents. The focus is on contingency incentives on top of the commissions. This increases the broker's commission, depending on the volume of business a broker delivers or the profitability of the business involved.
In Marsh's case the agreements were called "placement service agreements" and "market service agreements" but, said Spitzer, "whatever the agreements were named, they created an improper incentive for Marsh."
Spitzer's complaint quoted one Marsh executive saying that the size of the payments determines "who [we] are steering business to and who we are steering business from."
But New Hampshire, emphasize agents around the state, is an entirely different world.
"What they do and what we do, we might as well be in two separate industries," said Jeff Foy, chief operating officer of Exeter-based Foy Insurance Group.
First, there are no large insurance agencies in the state that are exclusively brokers, and certainly none with the clout of Marsh and & McLennan that could (even if they wanted to) dictate to insurers how they would get compensated.
In New Hampshire, brokers stress, insurers dictate the terms — usually a flat commission rate, though in rare cases the broker gets paid through charging the customer a fee.
Foy said that brokers usually receive a smaller percentage than when acting as an agent, but they do so as a service to clients who might need a certain policy. Assigned risk policies, for instance, are usually sold only through a broker.
Is disclosure the answer?
Both Church and Foy said they never heard of brokers collecting from both sides at the same time until reading about Spitzer's allegations.
"It obviously doesn't make a lot of sense to be paid by both parties," Church said. "That troubles me."
Agents in New Hampshire usually get paid a commission (Foy said his average is about 15 percent), and some also can negotiate some type of profit sharing plan on top of that commission. For instance, agents who work closely with customers can sometimes help in implementing preventive safety and health programs. Those should result in better rates for the customer, and a reward for the agent.
"Profit-sharing has been around forever," said Nash. "There is nothing wrong with incentive compensation. It is just a problem when it is misused and abused."
Agents say that there is simply no reason to abuse the system in New Hampshire because the companies served are much smaller, and the book of business runs into the thousands rather than millions of dollars.
"We are talking about an incentive of $60 or thereabouts," said Foy. "Am I going to get myself in some type of legal situation for $60, or am I going to do what is right?"
The Insurance Department is certainly not even thinking about outlawing any particular payment arrangement. Such arrangements are only a problem if they are connected with bid-rigging and other uncompetitive practices.
But the National Association of Insurance Commissioners is looking at some kind of uniform law that would create more transparency, according to Jack Zemp, counsel for the Insurance Department.
"Disclosure is near the top of the list in a model act," said Zemp. "It's pretty much on the fast track now."
While the NHAIA does endorse some sort of disclosure requirement, at least among brokers, many agents are concerned about it. These current arrangements have been in place for decades, and disclosure would involved "a complete change in the way I've done business," Church said.
Disclosure, especially by agents, would "create an unfair business situation" that put an extra burden that other industries don't have to worry about, he said. Car dealers and grocery store owners don't have to disclose to their customers how they get the money, for example.
"Why should we have to show what our mark-up is?" Church asked. "I don't think it's necessary that everybody who buys something has to know what the margin is. I'm troubled by that."
If incentive plans are causing some agents to steer business to particular insurers, the department should go after them, he said.
"There are bad apples in every profession. We don't steer business. We don't think, or we certainly hope, that is not happening here," he said and then added: "We don't think we need an Elliot Spitzer in New Hampshire."
Foy echoed these concerns. While Foy had no problems disclosing his payment arrangements to the department, he didn't want to add even more paperwork to an insurance transaction, whether he was acting as an agent or a broker.
"We don't need another form to be signed," he said.