Inner Circle helps entrepreneurs solve problems faster, more effectively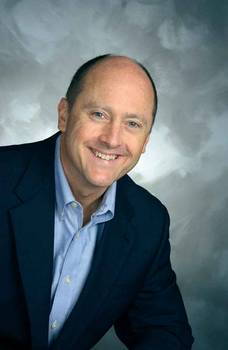 Business happens fast. Market dynamics shift. Competitors change course or amp up their attacks. Costs rise while selling prices stagnate. You have good people but they're not stepping up. You need to take on or part ways with a partner. How do you fund growth?
Dr. Tom Potterfield, former president of Velcro USA Inc., understands the challenges of managing in a dynamic, fast-changing environment. That's why he has brought Inner Circle to New Hampshire business owners — to enable them to solve compelling business challenges faster and more effectively.
Inner Circles are groups of eight to 10 non-competing business owners who meet monthly for three hours with the sole purpose of helping each other become more successful.
"Joining an Inner Circle brings structure, focus and discipline to your business decision-making process," says Potterfield. "It's all about unleashing the power of a group. When a handful of smart, committed business owners attack a single challenge with concentrated focus, the answers come faster, the solutions are more original, and potential risks are more likely to be identified and mitigated."
A key part of the Inner Circle experience is the comprehensive Vision Quest process.
One part business plan, one part soul-searching, the process calls on each member to thoughtfully explore his or her professional and personal goals. With guidance and support from Potterfield, the member develops a tight action plan to achieve those goals. The results of the Vision Quest are shared with the Inner Circle group within a highly confidential setting. The group then offers comprehensive and judicious feedback.
Proof of how compelling this is to business owners is the exceptionally high retention rate, and the fact that some owners have been going to Inner Circles for over 20 years!
One of the greatest benefits to members of Inner Circle is that they get the unbiased insight of other experienced business owners. "It's comforting to a business owner to know that somebody who has 'been there, done that' is looking over your shoulder, pointing out rocks in the path before you trip over them," says Potterfield. "When you've grown a business from the ground up, emotion can sometimes cloud your decision making. It can be powerful to have a fresh set of eyes looking at issues that you're way too close to."
For more information, contact Tom Potterfield at Inner Circle of New Hampshire, 603-391-6049 or Tom.Potterfield@TheInnerCircle.com.