'Impact investing' focus of forum series
Live Free & Start, Charitable Foundation, Loan Fund team up for six events across state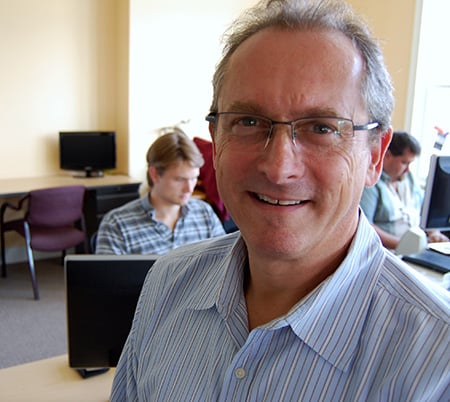 Three New Hampshire organizations are teaming up for a series of forums that will focus on how investors can "invest with impact in New Hampshire."
Beginning Feb. 17 in Durham and continuing into November, Live Free & Start, the NH Charitable Foundation and the NH Community Loan Fund will present the "Investing in New Hampshire" forums at six locations around the state.
"A successful startup ecosystem and strong business climate require, among other things, access to capital," said Mark Kaplan, CEO of AlphaLoft and chair of the Live Free & Start advisory council's capital access committee.
"This focus by LFS comes as the state's five incubators and other economic development groups are creating a vibrant startup ecosystem and angel groups have a desire to become more active. These seminars will educate people about opportunities to invest in New Hampshire, making capital more available to entrepreneurs," Kaplan said.
Each of the forums will feature an introduction to impact investing by Michael Swack, a professor at the University of New Hampshire's Carsey School for Public Policy who co-authored a report from the Global Impact Investing Network, titled "Scaling U.S. Community Investing: The Investor-Product Interface."
After that, representatives of each of the three presenting organizations will describe what they offer to impact investors, including AlphaLoft CEO Kaplan, John Hamilton, vice president of economic opportunity at the Community Loan Fund and Michael Wilson, chief financial officer and vice president of finance at the Charitable Foundation
"Live Free & Start is not an investor or conduit for investment, but it can stimulate and catalyze activities leading to investment," said Kaplan. "The first step in doing that was a very-well-attended angel conference that has led to new members in angel groups. The next step are these seminars, which take a broader view of the opportunities to invest with impact in New Hampshire through other means as well."
The forum schedule:
• February 17, Alpha Loft @ the UNH ECenter, Durham
• March 17, DEN Innovation Center, Hanover
• April 19, Dyn, Manchester
• May 18, Portsmouth Discover Center, Portsmouth
• Oct. 13, Antioch University New England, Keene
A sixth forum will be held in Plymouth in November at a location to be determined.
Forums will run from 4:30 to 6 p.m., followed by a networking reception. All are free and open to prospective and current investors and to philanthropists.
Interested attendees can register online at livefreeandstart.org.