Hyndsight, VidFall to present at next Entrepreneur Forum
Oct. 14 event to be held at FIRST in Manchester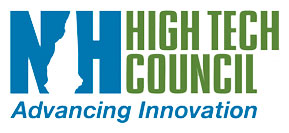 Two New Hampshire companies, Hyndsight Vision Systems Inc. and VidFall.com, have been selected to present their business challenges to a team of experts at the next NH High Tech Council's Entrepreneur Forum
The event, to be held Wednesday, Oct. 14, will begin at 5:30 pm at FIRST headquarters, 200 Bedford St., Manchester.
During the forum, the presenting companies are given 15 minutes to share their business plan, present opportunities and challenges and receive feedback from a panel of experts in their field as well as the audience
Presenters will be Melissa Thompson, CEO and owner of Peterborough-based Hyndsight. The company has developed a 100 percent wire-free camera and monitor system that can be used anywhere, whether it's as a backup system for trailering, towing or driving; a monitor system for commercial cargo, livestock or farm equipment; or simply for watching pets and children. The company is looking to build visibility around their product, especially in the investment community.
Also presenting will be Joel Robinson, CEO of Vidfall.com of Manchester, founded in his dorm room only 10 months ago.
An ecommerce website, VidFall allows users to pay with their time rather than their wallet. The site draws users together to watch sponsored videos, using the funds advertisers have paid to show those videos and applying it toward discounting single retail items. Robinson will be seeking feedback for the young company on turning first-time VidFall users into long-time customers.
"The Entrepreneur Forum is a wonderful opportunity for business owners to ask questions and receive valuable feedback from topic experts," said Matt Cookson, executive director of the council. "We're always impressed by the depth of talent and entrepreneurial spirit here in our state. Providing opportunities for these business owners to grow their companies and to improve their business model is at the heart of what the council believes in and this event is certainly no exception."
The event will also feature a "sky dive" presentation by David Carrigg, CEO of Retro Affect and founder of Game Assembly New Hampshire.
Cost to attend is $15 for council members, $5 for students and $30 for others. Individuals can register at NHHTC.org.