HUD grants to aid homelessness, affordable housing efforts
Nashua, Dover win $1.3 million in funding for programs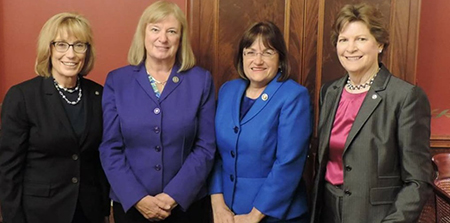 Some $1.3 million in grants targeted for community development and affordable housing have been awarded to Dover and Nashua, members of New Hampshire's congressional delegation announced on Tuesday.
U.S. Sens. Jeanne Shaheen and Maggie Hassan and Congresswomen Carol Shea-Porter and Annie Kuster said a total of $1,346,482 in grants from the U.S. Department of Housing and Urban Development will be awarded – A Community Development Block Grant of $658,301 to Nashua and $290,005 to Dover and a $398,176 HOME grant to Nashua.
The grants will be used to address the continued need for affordable housing in both communities as well as "expand economic opportunity for lower-income Granite Staters," according to Hassan.
In addition, the funding will help support organizations in the Dover area that help homeless people find housing, coordinate case management for people living with HIV/AIDS, provide housing to domestic violence victims fleeing abuse, and assist Dover residents with weatherization for their homes, said Shea-Porter.