HR association seeks Hero Award nominees
Honor recognizes 'epitome of HR professionalism'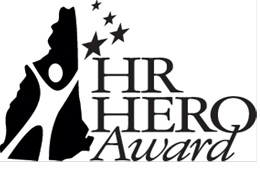 The Granite State Human Resources Conference HR Hero Committee is accepting nominations for the 2017 Hero Award, which recognizes an individual who is "the epitome of HR professionalism."
The three key areas in which the committee assesses nominees are: significant contributions and sustained performance to their employer, which continually enables the organization to successfully achieve its strategic initiatives; how the professional has given back to others through professional association work; and how the HR professional has given back to his or her community.
The winner will be honored at the Granite State HR Conference, to be held April 18-19, 2017.
For more information on the conference and a list of past HR Heroes, visit gshrconference.org.