How to advocate for balance
U.S. State Department employees provide a roadmap for promoting family-friendly changes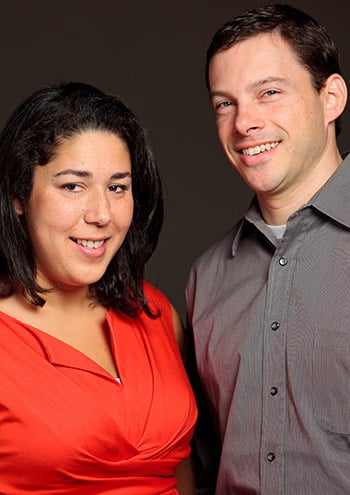 Lilly Wahl-Tuco was pregnant and frustrated.
She had returned from an assignment abroad, and was trying to find a project to work on for the few months before she gave birth, but the transition wasn't easy.
One day on a break, she commiserated with a friend — a new mother who also was not finding work very family-friendly. "We said, 'I can't believe we don't do this right. I can't believe we can't do better,'" she recalled. Her friend mentioned a group of new mothers who shared their frustrations, and wanted to do something. "I said, 'Count me in.'"
They met at the coffee shop in the basement of their office building and shared horror stories. Many were about being unable to take leave to care for their children. "We said, 'There's enough of us that are dealing with this that we could write down what the needs are and what the gaps are and start a group,'" Wahl-Tuco said.
They weren't sure whether they could penetrate the organizational bureaucracy and actually enact change, but they committed to try.
Their bureaucracy is not like your bureaucracy, though. Wahl-Tuco works for the U.S. Department of State.
The first issue her group tackled was the department's leave policy, which was perceived as difficult to navigate for new parents.
While all employees accrue days for leave, employees with small children often needed more than their annual allotment. That meant having to ask fellow employees for spare leave days.
"It was really embarrassing," Wahl-Tuco said. It required sending "an email that literally goes out to every employee that says, "Person X needs Y hours because she has run out of leave. It was also demeaning, because it was mostly women" sending the emails.
The group — which took the name Balancing Act — proposed a 'Leave Bank.' Employees could become members and donate a certain number of leave hours to the bank each year. Whenever a member needed extra leave hours, they could simply go to the Leave Bank and apply for leave without the entire world knowing.
It was a simple, common-sense solution to a long-standing problem. But Balancing Act took a strategic approach to proposing the change.
Wahl-Tuco named four keys to their success:
• Find allies: Balancing Act knew that going to senior leadership with a coalition would be more effective in their hierarchical organization, so they reached out to other affinity groups they thought would share their concerns and formed an advisory board of senior leaders. "Knocking on HR's door individually, there's no way we could have gotten where we are today," Wahl-Tuco said. "It had to be collectively."
• Understand what drives decisions: While issues of employee leave may have garnered sympathy from senior leaders, sympathy wasn't driving State Department decisions. So Balancing Act ran the numbers. They saw the department losing mid-level officers who were struggling to balance work and family lives. They worked with an economist, who calculated for them that "the loss of one [mid-level] person costs close to $1 million a year." That got leadership's attention.
• Bring a solution: Wahl-Tuco is convinced that if they had just raised a complaint, they would have gotten nowhere. "I think if we didn't have a strategy and a plan with solutions to offer, and just told them to fix it, nobody would've listened to us. They would have said, 'It's too tough.'" Instead, they proposed a specific solution, including the budget that would be needed and made it easier for leadership to support their cause.
• Be persistent: One appeal to senior leadership may not be enough; they might think you're energized about the issue now, but won't be in six months. If you don't get the response you want right away, keep coming back. When it came to making their case, Wahl-Tuco said, "We had to do it strategically, we had to do it collectively, and we had to do it consistently."
Balancing Act has successfully applied this formula to a range of work-life issues, from getting on-site bike racks to securing backup child and elderly care for employees. With each success, they earn more trust and credibility for the next issue they bring to the table.
Eric Ratinoff, principal of The Mouse and the Elephant, can be reached at eric@mouseandelephant.com. Loretta L.C. Brady, an associate professor of psychology at Saint Anselm College and principal of BDS Insight, can be reached at loretta@bdsinsight.com. Learn more about diversity and inclusion by connecting with A Seat at the Table on Facebook and Twitter.