How St. A's set a model for intentional inclusiveness
With its first lay president, and now its first female trustee chair, the college bears the fruits of inclusion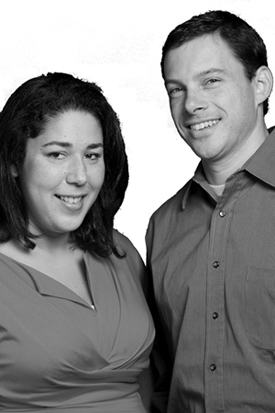 On Jan. 1, Saint Anselm College welcomed a new chair to its board of trustees.
A senior executive in the financial services industry, this Saint Anselm graduate has served the college for many years, as a donor, Alumni Council member and, since 2007, as a trustee.
She's also the first woman to lead the Saint Anselm board in the 124-year history of the institution.
Joanne Pietrini Smith's election caps a series of major transitions for the college. In 2013, Dr. Stephen R. DiSalvo became the college's first lay president, succeeding the retiring Fr. Jonathan DeFelice, who served as president since 1989.
How did an institution with so much tradition navigate so much change in so few years?
Pietrini Smith says it wouldn't have happened without an inclusive mindset.
The board initiated the transition to the new governing structure with a retreat at which a facilitator fostered open dialogue among the trustees and trained them in skills that have helped them "tackle challenges, opportunities, and tough issues in a way that is both candid … and really reaps the benefit of everyone's thought process and backgrounds in the diversity of thinking," she explained.
One strategy the trustees regularly employ is breaking into smaller groups to tackle questions, then returning as a board to talk through each group's thoughts.
This inclusive small-group approach invites more voices to be heard and discourages the groupthink that can poison large-group discussions. Pietrini Smith believes it leads to better outcomes as well.
"It's always amazing to me," she said. "We come with our own backgrounds, and our own perspectives, and our own ways of looking at things, and when you bring the power of that together as a group, you always have a better answer."
Foundation for inclusion
Knowing that inclusive mindset, the election of the first woman chair isn't exactly shocking.
Said DiSalvo, "It was almost a no-brainer, because Joanne had been so involved, and had moved into the vice chair role." She'd also been entrusted to co-chair the selection committee for the new president. "So from the inside," he added, "I don't think anybody was surprised when it happened."
The question is: 10, 20, 30 years from now, when your organization's leaders look back at the choices you made today, what fingerprints will they see? Are you inviting new voices into the conversation, and being intentional about letting those voices be heard?
That lack of surprise may account for the lack of fanfare around her election. While DiSalvo mentioned it during his inaugural remarks in October, no trumpets blared. There wasn't even a press release. Which is pretty remarkable when you consider that women weren't enrolled for liberal arts degrees at Saint Anselm until the fall of 1974.
In other words, when Pietrini Smith arrived on campus in 1981, female students had been an equal presence there for less than a decade. Now she chairs the board of trustees.
Could the college's leaders have predicted, when they first opened those liberal arts programs to women, that their actions would lead to a female board chair in 2014 — or that when they did, that it wouldn't be seen as a big deal? Probably not.
Yet looking back, we can see the fingerprints of their intentional choices about inclusion.
While the history of gender exclusion could have made the campus uninviting for women in the 1980s, Pietrini Smith affectionately describes feeling immediately at home. Yes, some of this comfort can be chalked up to her personality and drive, which made it easy for her to engage with peers and faculty, but some must be credited to the college's efforts to make up for lost time by making women equal partners in education.
Just a few years later, with women alumni still a relatively new phenomenon, Pietrini Smith was encouraged to join the Alumni Council as a young graduate. Once there, she wasn't treated as a token female member — she was asked to contribute, and her passion and drive helped her rise to leadership roles.
That Alumni Council success made the step to the Board a logical fit. Here again, she was welcomed as a peer. "Is there a formal diversity program on the board that helps groom new trustees?" she said. Not really. But "I think we've gotten much, much better at orienting new trustees to the role."
That orientation program wasn't developed explicitly to elevate a woman to board chair. But its inclusiveness of all new trustees made that elevation possible — unremarkable, even.
Saint Anselm's recent history highlights how intentional inclusiveness can lead to diverse leadership and successful navigation of change. It also underscores the importance of making choices to support inclusion today, even though they may not bear fruit this year or next.
The question is: 10, 20, 30 years from now, when your organization's leaders look back at the choices you made today, what fingerprints will they see? Are you inviting new voices into the conversation, and being intentional about letting those voices be heard? What opportunities are you creating today for a new kind of leader to emerge tomorrow?
Loretta L.C. Brady, an associate professor of psychology at Saint Anselm College and principal of BDS Insight, can be reached at loretta@bdsinsight.com. Eric Ratinoff, principal of The Mouse and the Elephant, can be reached at eric@mouseandelephant.com. Learn more about diversity and inclusion by connecting with A Seat at the Table on Facebook.