How do we grow NH's Tech Corridor?
Dec. 10 event to explore ways to enhance industry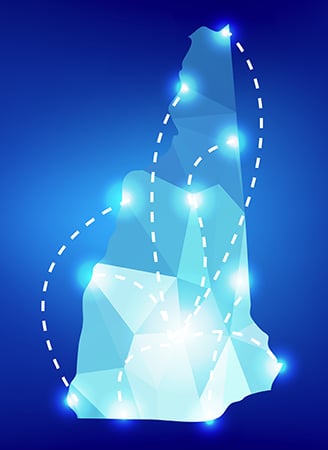 "Growing NHs High Tech Corridor" will be the topic under discussion at an afternoon event sponsored Thursday, Dec. 10, at Saint Anselm College.
The event, co-sponsored by the Southern New Hampshire Planning Commission and the Greater Manchester Chamber of Commerce, will be held from 3 to 5 p.m. at the college's NH Institute of Politics at Saint Anselm College. The focus of the event will be Growing NH's High Tech corridor.
Matt Cookson, executive director of the NH High Tech Council, will moderate a panel that will look at the challenges and opportunities presented by enhancing the state's Tech Corridor.
Panelists are:
• Carmen Lorentz, director, NH Division of Economic Development
• Bill Chisholm, principal talent acquisition consultant, Fidelity Investments
• Kate Luczko, president/CEO, Stay Work Play NH;
• Benjamin D. Frost, director, public and legal affairs, NH Housing
• Dan Scanlon of Colliers International