Home-care workers urged to be prepared in emergencies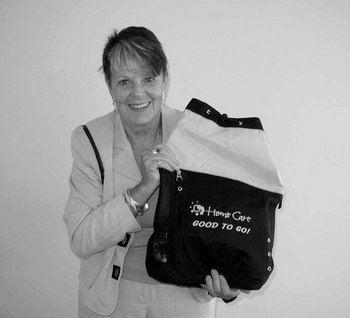 It's estimated that as many as 60 percent of home-health workers will be unable to respond to an emergency due to their own health or that of a member of their family. For those who are homebound due to illness or caring for a child with disabilities and can't go out to receive care, such a potential shortage of caregivers takes on even greater importance.
To address such concerns, the Home Care Association of New Hampshire has created "Home Care — Good to Go," an emergency planning program for home-care staff that emphasizes the concept that preparation begins at their own homes.
"We've been working with health organizations across the state on emergency preparedness, education, increased stores of protective equipment, but what we learned the most from Hurricanes Katrina and Rita is that the largest reason health-care workers failed to show up for work was because of their concern for and lack of communication with their own families," said Peggy Gilmour, program coordinator of the Good to Go initiative. "We launched this campaign with a goal of getting workers in home care personally prepared. It is your professional responsibility as a home-care worker to be personally prepared."
The HCANH program kit includes a tote bag with the Good to Go logo, but most importantly a checklist agency managers can distribute to their employees.
The checklist is essentially a self-inventory of planning questions, such as knowing the emergency plan of one's children's schools and day-care facilities and the locations of neighborhood emergency meeting places.
In a large-scale emergency, home-care workers will likely play a pivotal role, not only for their existing clients but for the general community.
"In the event of something like a pandemic, hospitals will be discharging anyone they can to make room for new, gravely ill patients," said Susan Young, executive director of HCANH. "Home-care workers will be needed to provide care to these newly discharged individuals."
"We must work in concert and do integrated emergency planning, and make sure it's community-wide," said Gilmour, adding that she has been asked to give a presentation on Good to Go to members of the New Hampshire Hospital Association. HCANH also is planning a conference in September on preparedness for home-health agencies.
Such personal planning is not really limited to health-care workers, said Gilmour. "Any business that wants to keep functioning, should have its employees personally prepared," she said.
For more information, contact HCANH at 225-5597 or visit homecarenh.org.