Holmes announces retirement from North Branch
Longtime construction exec steps down as CEO after 30 years at firm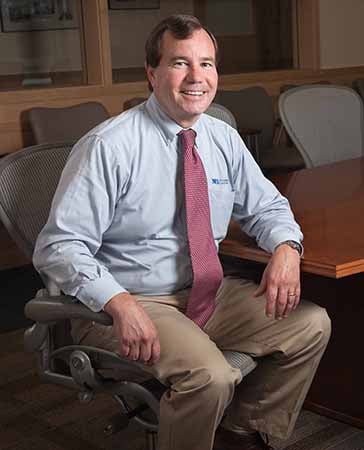 After 30 years with the Concord-based firm, Ken Holmes, CEO and former president of North Branch Construction, has announced his retirement.
Holmes joined North Branch Construction in 1989 as a project manager and became a principal and vice president in 1990, general manager in 1996 and president in 2006.
After graduating from Dartmouth College in 1981, Holmes worked for an investment bank in New York before starting his own real estate development and construction management company in New London in 1987, after earning an MBA from Dartmouth's Tuck School of Business.
In 2018, Holmes took on the role of CEO at North Branch as Joseph Campbell stepped into the position of president.
"I am extremely honored and proud of the company that I have had the pleasure to work for over the last nearly 30 years," Holmes wrote in a company-wide memo, "and there is no doubt that North Branch Construction, under the leadership of Joe Campbell as president with the support of his partners, Bruce Blazon, Jim Schwartzkopf and Chris Galbraith, as well as all of you, will continue to flourish."