Hitchiner Manufacturing plans major expansion
Milford firm awaiting approval from town planners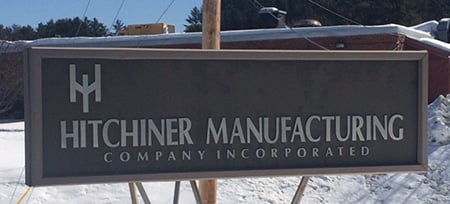 Hitchiner Manufacturing Co. has announced plans to expand its Milford manufacturing facility and add as many as 40 new positions.
Hitchiner, a manufacturer of investment castings and casting-based subassemblies, has asked the Milford Planning Board for approval of two additions to its Elm Street plant.
The main expansion, of about 25,000 square feet, would be complemented by another 6,000-square-foot addition. The company said the larger expansion space will be for manufacturing and offer a new post-cast finishing space for certain product lines and allow for continued upgrades and streamlining of the production process. The new space will also allow for the production of new products as well as give the company the ability to serve new clients, it said. And there will be added space for loading docks, modern electrical and bigger machinery, as well as more space for employees.
Hitchiner said it is hoping to hire about 35 new workers for the new additions, but it said is currently in discussions with new customers, and if those discussions pan out across the board, the new hires could reach up to 200 employees. Hitchiner currently has 637 employees in Milford.
Dennis Myers The Architect of Manchester is project architect, and Hayner Swanson Inc. of Nashua is the engineer.