Hitchiner Manufacturing, Manchester nonprofit launch training program
Unemployed and underemployed high school graduates will learn manufacturing skills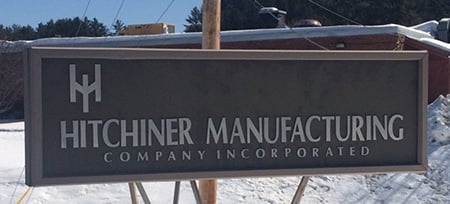 Hitchiner Manufacturing Co., and the Manchester non-profit MY TURN have forged a partnership that will provide young people with on-the-job training in Hitchiner's Milford facility. Called MY TURN Manufacturing at Hitchiner, the partnership seeks to prepare recent high school graduates who face barriers to success with the skills needed to fill positions in the state's manufacturing industry.
The program will begin in April with a 10-student class of recent high school graduates who are unemployed or underemployed. During the session, students spend half the day in the classroom learning work readiness skills, reading and math for the workplace, and other tools for career success. The other half of the day will be spent receiving on-the-job training at Hitchiner's manufacturing facility. Beyond job training, the program also seeks to find ways to assist working students, like providing help with childcare, transportation and clothes for work.
Tim Sullivan, vice president of corporate affairs and services, said Hitchiner is proud to partner with MY TURN, a group that had a long record of working with employers to provide young people job training.
"Manufacturers across New Hampshire need skilled workers and MY TURN is helping train at-risk youth to fill those jobs," said Sullivan.
Allison Joseph, MY TURN's executive director, said the organization was looking for ways to expand their manufacturing training programs. She was connected with Hitchiner after talking to state officials who noted that Hitchiner Manufacturing has been a leader in workforce development and hosted the 2016 launch of the New Hampshire Manufacturing Sector Partnership Initiative, an industry-driven, statewide initiative to help businesses address their workforce needs, while helping workers prepare for and advance in their careers.
"The state recommended Hitchiner because of their ongoing involvement in manufacturing initiatives," said Joseph.
MY TURN Manufacturing at Hitchiner is a pilot program that MY TURN hopes to develop into an ongoing initiative. The goal is to have 20 students enrolled in each month-long class, providing five to six classes each year. There is already evidence that MY TURN manufacturing programs yield successful results. In 2016, 93 percent of students in the organizations' Nashua manufacturing program secured a job and 83 percent received a certificate while in the program. Graduates of the program also saw their wages increase by $1,153 per month.
Beyond the initiative with MY TURN, Hitchiner is involved in a number of workforce development programs in New Hampshire, including supporting internships and working closely with New Hampshire's community colleges and universities to advise and support their engineering and manufacturing programs. Hitchiner is a member of the Regional Consortium for Advanced Manufacturing, a collaboration supporting workforce development and training for advanced manufacturing, and hosts students during New Hampshire Manufacturing Week.
MY TURN has been working with economically, socially and educationally disadvantaged youth in poorer neighborhoods and communities in New Hampshire and Massachusetts for more than 30 years. Each year, the organization works with about 500 students and recent high school graduates through a variety of programs and follow-up services for program graduates.