Historical society gets new director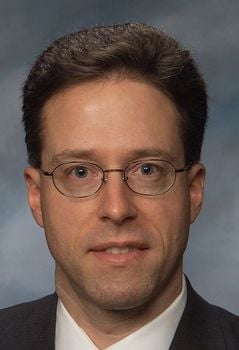 William Veillette was supposed to begin his new job today. But sure enough, the Amherst man found himself at his new home, the Museum of New Hampshire History, on Tuesday, a day ahead of schedule.
"I couldn't resist, so I'm here early," he said with a laugh.
The New Hampshire Historical Society announced Tuesday that Veillette had been named its new executive director. He will succeed Sylvio Dupuis, who had served as the interim executive director since the spring.
Jayme Simoes, head of public relations for an agency representing the society, said that at 44 years old, Veillette is much younger than executive directors of the past. And with Veillette's relative youth comes a boost of energy and enthusiasm for history and preservation, Simoes said.
"He's nearly half the age of the man he's replacing. There's a lot of people very happy about it, but there are people who are able to sit on their boards anymore," Simoes said.
After moving from Toronto to Amherst in 1998, Veillette said he immediately fell in love with the area. But to further ensconce himself in his surroundings, he dove headfirst into learning about the history of the town and New Hampshire. Valuing history is something Veillette said he learned from his father, an amateur historian and genealogist.
"When you take the time to learn about history, you feel much more connected to where you live. I knew Amherst was special and I knew New Hampshire was special. But I wanted to learn about the role of the town and the role of the state. And I was amazed. I'm never going to leave," he said.
Veillette has served on local, state and regional historical organizations. He co-founded the Heritage Commission of Amherst and serves as the treasurer of the New Hampshire Preservation Alliance. He also serves as a trustee of Historic New England and treasurer of the Historical Society of Amherst. Last year, Gov. Craig Benson appointed Veillette to the board of New Hampshire's Land and Community Heritage Investment Program.
Veillette has co-authored two books, including "Amherst Historical Moments," released earlier this year, and also has experience in business.
While living in Canada, he was general manager of Otis Elevator's North American operations. Since returning to the U.S., Veillette has worked as a private investor while pursuing his passion for history.
Veillette, who was born in Connecticut, said he is hoping to use his new position to expand the membership of the society and get the general public excited about history.