Heron Cove building sold for $3.85 million
Delta Management moves in to 41,000-square-foot facility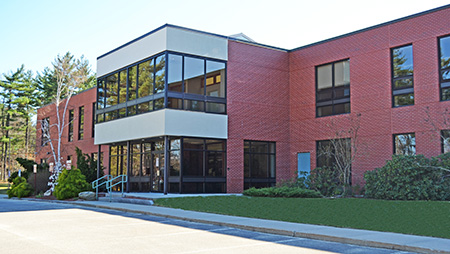 A year and a half after acquiring the three-building, 152,000-square-foot Heron Cove Office Park on Route 3 in Merrimack, HCOP Merrimack has sold one of the buildings to a joint venture of Boston-based Novaya Real Estate Ventures and Bradstreet & Chandler.
The 41,000-square-foot Class A office building at 21 Manchester St. was sold, with 4 acres, for $3.85 million, CBRE/New England announced.
"Our business plan always contemplated the possibility of carving out this building for a potential owner/user sale," said Erika Clarke, vice president of asset management for Novaya. "The market does not have many options for tenants seeking large blocks of space and we were confident that the local amenity offerings and ease of access to highways would make this location ideal for companies looking to secure employees from both Massachusetts and New Hampshire."
The two remaining Heron Cove Office Park buildings, 10 Al Paul and 25 Manchester St., are 93 percent occupied, she said.
Delta Management Associates Inc., a provider of tailored recovery solutions to the higher education community, has relocated its Bedford office to the Merrimack building.
The company said the new center will allow it to add approximately 90 jobs, in addition to its current 150 employees.
CBRE/NE First Vice President Roger Dieker and Vice President Michael Tamposi represented HCOP Merrimack in the sale. JLL's Michael Ciummei and Brian Tisbert represented the buyer.
Dieker called it "a significant sale for our client," adding that, "although we were not actively marketing the building for sale, the building was ideal for a full-building owner/user and a sale dramatically enhanced the overall investment return for our client."