Hassan picks BAE Systems exec for top DRED job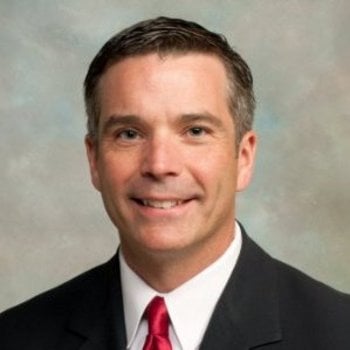 Jeffrey Rose, director of public affairs for BAE Systems' Nashua-based Electronic Systems unit, has been tapped by Gov. Maggie Hassan to be the next commissioner of the New Hampshire Department of Resources and Economic Development.
Rose, a Goffstown resident, has worked in government relations and public affairs roles for BAE Systems since 2004. Before that, he worked on the staffs of three former Republican members of Congress: Jeb Bradley, Bob Smith and John E. Sununu.
In addition, Rose has served as chair of the Greater Nashua Chamber of Commerce and has been an active member of the Business and Industry Association and New England Council.
In announcing the nomination, Hassan said Rose "has the public and private sector experience necessary" to help move forward her initiative to build on what she calls New Hampshire's "innovation economy."
Rose said that DRED "serves as the face of our state to the business community. With our high quality of life, strong workforce, beautiful natural resources, tax-friendly environment, and commitment to providing support businesses need, New Hampshire has great potential for business and job growth."
Rose's nomination, which is subject to confirmation by the Executive Council, will be formally presented at Wednesday's council meeting.