Hassan names advisory council for tech startup initiative
14-member board to boost Live Free and Start effort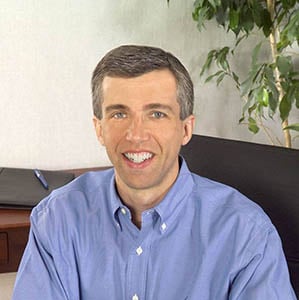 A month after launching an initiative aimed at making it easier for startup high-tech firms to make it in New Hampshire, Gov. Maggie Hassan has appointed the members of the initiative's advisory council.
Called Live Free and Start, the initiative is a joint effort to the governor's office, the Business Finance Authority and the Department of Resources and Economic Development. The advisory council will work with the initiative to develop proposals for either executive or legislative action in order to make changes to state laws and regulations.
The governor said the council will work to address concerns raised by New Hampshire's high-tech business community, including the need to modernize business regulations and improve technology used to do business with the state. The council will also work to expand opportunities to support startup financing and investment and focus on more effectively marketing the state as a place where high-tech businesses can thrive.
Elizabeth Ignacio Gray, who previously served as business services manager for the state Division of Economic Development and was economic development adviser to former Gov. John Lynch, leads the new initiative on behalf of the BFA.
Named chair of the council was attorney Matt Benson of the Manchester firm of Cook, Little, Rosenblatt & Manson. He called the initiative "just one more way that New Hampshire is working hard to make this state an excellent place for entrepreneurs. We have a lot that we hope and expect to accomplish, and I am excited to get started and to be working with this outstanding, committed group of individuals."
The other members are:
• Ryan Barton, Mainstay Technologies in Belmont;
• Maurice Gilbert, Devine Millimet in Manchester;
• Allison Grappone, Nearby Registry in Concord;
• Parker Hansel, Turmoil Inc. in West Swanzey;
• Mark Kaplan, Alpha Loft, with locations in Durham, Manchester and Portsmouth;
• Kevin Low, Secured Network Services Inc. in Littleton;
• Paul Mailhot, Dyn in Manchester;
• Ryan McGovern, Adimab LLC in Lebanon;
• Shawn McGowan, Newmarket International Inc. in Portsmouth;
• Hollis McGuire, New Hampshire Small Business Development Center in Nashua;
• John Orcutt, University of New Hampshire School of Law in Concord;
• Alan Reische, Sheehan, Phinney, Bass + Green in Manchester;
• Nick Soggu, SilverTech in Manchester;
The first Live Free and Start Advisory Council meeting is scheduled for 3 p.m. Tuesday, July 15, at Alpha Loft in Manchester.