Hartford apartments aimed at homeless tenants get final Planning Board approval
Twin Pines Housing Trust, the project's enforcer, now requires only a zoning permit before it can move forward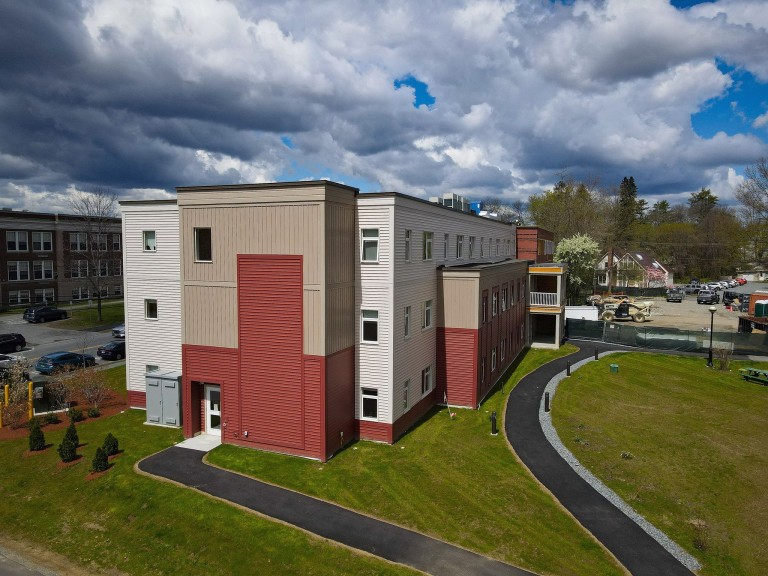 The Planning Commission granted final approval Monday for a proposed development to create 18 low-income apartments aimed at the chronically homeless.
The project, spearheaded by Twin Pines Housing Trust, now requires only a zoning permit before it can move forward, Zoning Administrator Jo-Ann Ells said.
"They have received necessary approvals from the Zoning Board of Adjustment and Planning Commission," Ells said. "To finalize these decisions they need to apply for a zoning permit."
Andrew Winter, executive director of Twin Pines, expressed relief that the series of public hearings was over.
"It's been a long process for us, for our supporters and for those who opposed the project," Winter said. "We're delighted to have our approvals in hand. We have our financing in hand. We look forward to moving this project forward and creating affordable housing to meet a pressing need in the community."
In seeking final approval for the planned development, Nate Stearns, attorney for Twin Pines, said the project was essentially the same as the one that received preliminary approval in May.
The meeting accompanying the 5-2 decision by the Planning Commission was mellow compared with previous public hearings held over the past few months as Twin Pines sought approval to build the three-story building on land purchased form St. Paul's Episcopal Church at 747 Hartford Ave.
Some of those meetings lasted for hours as dozens of people spoke for and against the project.
Monday, only a handful of people spoke, and many of those seemed to confuse the Twin Pines application with a proposal by the Upper Valley Haven for a new low-barrier shelter on a neighboring property. The two projects were conceived in tandem with an eye on coordinating resources for similar groups in need, but they did not depend on each other for approval.
The Zoning Board denied the Haven a permit in a 3-2 vote last week.
Stearns reminded the board the Haven shelter wasn't the subject of the hearing.
"We've heard a lot of speculative fears aimed primarily at the Haven," Stearns said, encouraging the commission to focus on the application for a planned development in front of it.
Throughout the approval process for both projects, neighbors have shared stories with the Planning Commission and Zoning Board about the issues they've had with homeless and people who use the services at the Haven, including harassment of schoolchildren, public drug use, vandalism and more. Several people have said their kids no longer walk to school and expressed fear of living in their neighborhoods.
Other complaints focused on the size of the Twin Pines building and the relatively small lot where setbacks and green space barely met minimum requirements.
Board chairman Bruce Riddle shut down a discussion about parking, an ongoing issue, when it was pointed out the board had already approved the Twin Pines site plan.
Winter was asked about the capacity of the 18-apartment building and said it was possible two people could live in each unit, but based on experience at its 18-unit Parkhurst community housing project in Lebanon, that wasn't likely.
"It could be possible there could be two people," Winter said. "We've only had one couple (at Parkhurst). We expect that pattern to continue here."
Applicants to live in the units would have to sign a lease and provide some form of income, pass drug and criminal checks and be subject to regular tenant agreements.
Still, some of the concerns expressed by neighbors throughout the process included concerns that the project was out of character with the neighborhood, citing the building's size, impact on traffic and safety issues.
Commission members Robin Adair Logan and John Heath each argued the proposal was not in harmony with the surrounding area in voting no.
"I would like to see this in another location," Logan said. "I don't feel this is in harmony with the neighbors and the neighborhood. Homelessness should be addressed, but not here. I just don't want to see it near the schools."
John Reid, Bruce Riddle, Dillon Bianchi, Colin Butler and Toby Dayman voted in favor of the planned development.
Darren Marcy can be reached at dmarcy@vnews.com or 603-727-3216.
This article is being shared by partners in The Granite State News Collaborative. For more information, visit collaborativenh.org.