GT Advanced Technologies moves way beyond solar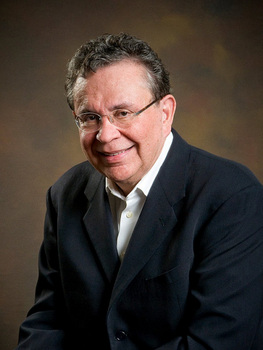 Jim Furtado, a Derry engineer who had worked for a quarter-century on computer boards, thinks the PC industry is "pretty crappy." He found that out the hard way after getting laid off once again the day after coming back from medical leave from open-heart surgery.
But now Furtado is working at GT Advanced Technologies at its Merrimack research and development facility checking out a furnace — like an oversized propane tank with a high-tech computer screen attached to it — that is turning out huge blocks that are sliced up into the wafers used in solar energy cells.
You might say the solar industry is "pretty crappy" these days as well, particularly for those who are in any way connected to China.
There is a glut of solar technology on the market, there is a pending trade war with China, and the price of solar stocks — GTAT's included — are at historic lows.
But Furtado is doing just fine. GT has a $1.8 billion backlog to keep him and some 600 other workers — 234 of them in New Hampshire — busy for a quite some time.
That's for two reasons:
• GTAT is no longer just a solar company and has diversified geographically as well. Nearly half of its business now serves the manufacturers of LED lighting, the next wave of illumination. And during the next two years, the company will be providing parts for the manufacturers of everything from electric cars and wind turbines to tough glass used on cellphones and barcode scanner screens.
• GTAT is one of the few companies that has found a way to make money in its business — by selling technologies to make products, not the products themselves. And by money, we are talking about $1 billion in revenue and $183 million profit last year, or $1.45 a diluted share. That's more than double the profits of two years ago, and not bad for a company that only went public in 2008.
Yet try telling investors that. GTAT's stock was selling for more than $17 a share last summer. Now it's trading at between $4 and $5.
"The emotion around the industry is, 'Yeah, you are making money, but you are going to go the same way as everybody else," CEO Tom Gutierrez told NHBR in an interview in his Nashua office. "The forest is on fire, and we are the only tree that is green and blossoming. Hard to convince people in the middle of the smoke that that is not going to happen to you."
'Our sweet spot'
Two and a half years ago, when Gutierrez joined the firm, GTAT was exclusively known as a solar energy company called GT Solar. But that name never really told the firm's whole story, and it's certainly less true now, when nearly half of its business has nothing to do with the solar industry. And it will be even less true in the future.
GTAT makes furnaces. Actually, it develops the technology to make furnaces, and it installs them in sites all over the world.
"We are an equipment manufacturer. That's our sweet spot. We make the materials only to demonstrate the technology," Gutierrez explained. "We know how to make thermo systems to make crystals. We are crystallographers."
GTAT started by making reactors for the manufacture of polysilicon nuggets, and then furnaces that crystallized the material into blocks for others to slice up and make solar cells. In July 2010, the company bought Crystal Systems in Salem, Mass., for $80 million. The company's furnaces were used to crystallize sapphires for the LED market.
GT Crystal Systems — as it is now known — is tucked away in a Salem industrial park by the harbor. It still makes sapphires in rows of furnaces connected to a high-tech control room. They are ground down and sliced up with automated machines and hoisted around with a number of proprietary devices.
GT Crystal Systems now primarily makes the materials for use by defense and aerospace firms, among others, because it doesn't want to compete with GTAT's primary customers in the LED market.
GTAT makes its big money selling the furnaces, known as HiCz, primarily in Asia. It uses the Salem plant as a demonstration site to show customers old and new that those same furnaces can be used to make materials that can be used for a different market, so that when the LED market slows down (and it is doing just that), the furnaces will keep on selling.
"We are the marriage broker. We develop the end-market application. We introduce our customers into that, and then we sell them the tools, the different type of furnaces to service the market," Gutierrez said.
GT did the same thing when it purchased Confluence Solar Inc. in St. Louis, Mo., for $80 million last August. That company manufactured a different type of crystal — trademarked MonoCast — that produces more efficient solar cells.
GTAT's St. Louis facility will now continue to do just that, but it will be selling the HiCz furnace to those customers in the solar industry that can afford to upgrade and capture more of the market.
The third technology GT has developed itself is silicon carbide, which can be used in making integrated circuits that handle high power so they use energy more efficiently.
Gutierrez said he plans to set up a silicon carbide demonstration facility similar to those in Salem and St. Louis (though he wouldn't specify where), though once again the big sales will be in selling the furnaces that make the silicon carbide. These furnaces will be ready in mid-2013.
Gutierrez also said GTAT is working on a furnace to produce another substance, called gallium nitride, which is used on power semiconductors.
While many of these businesses — solar, LED, energy-efficient power circuits — might be loosely described as related to the alternative energy/energy-efficiency business (and therefore have something of a "cool" factor attached to them), that's not the sector Gutierrez came from, nor where he is heading.
Adding legs to the stool
Gutierrez, the son of a migrant worker from New Jersey, is an engineer and has kicked around the manufacturing sector for decades.
His last two stints were with Invensys Power Systems, which helps engineer more efficient systems in the automotive, rail and appliance industries, and Xerium Technologies Inc., which supplies woven machine fabrics and felts and roll covers to the paper and paperboard industries.
"Over my 45 years of experience, if you serve only one single market, the market gets sick and you catch a cold," he said. "The broader you are, the more stable your business is."
So, he said, when he first moved to New Hampshire and saw a company so tied to the volatile solar industry, he knew what he had to do.
"We had a one-legged stool when I came in. Now we have a two-legged stool, maybe three-legged, if you include the industrial. The objective is to get four or five lines of business that are technically built inside of the wheelhouse of what we know how to do."
As for the silicon carbide furnaces, they are now being secretly developed behind the walls of GTAT's facility in Merrimack, which is designed to develop and test equipment, not manufacture it. Indeed, the goal is to manufacture as little as possible in Merrimack, explained Todd Martinage, vice president of operations there.
GT gets various parts from its suppliers, does what it needs to put them together in Merrimack and tests them to spot repeated failures. Then it instructs its suppliers to correct the problems and add components that will make it easier for the company's Hong Kong team to put them together at GTAT's customers' sites, primarily in Asia.
After everything is perfected, the suppliers directly ship the parts to Hong Kong, without even stopping in Merrimack. The empty bays at Merrimack, filled only two weeks ago with the latest furnaces to be tested, are testament to that.
Manufacturing abroad prevents the company from becoming a victim of trade wars developing in China, although some critics might contend that it also means the company is exporting potential manufacturing jobs overseas.
Indeed, despite the company's phenomenal growth in the last two years, it has only increased the number of permanent New Hampshire jobs from 216 to 250. (The number of GTAT employees in the United States as a whole has gone up from 273 to 445, but that is partially through acquisition.) The number of jobs in Asia during that time has tripled, to 164.
But Gutierrez maintained that the added jobs here are more highly skilled and more highly compensated.
That's where the company can compete, he said — not in manufacturing, but in developing technology. That's why the company has doubled spending in R&D to some $50 million.
Indeed, he said, many solar manufacturers in China are failing, because even they can't make money selling solar cells so cheaply.
Luckily, Gutierrez said, he is mainly now dealing with the survivors, as well as companies in other countries — Japan, Taiwan, Korea and Saudi Arabia — who can afford the next generation of technology that companies like his are developing.
About half of the company's business today is in China, whereas before it used to be as high as 90 percent. It also has key customers in Japan, Taiwan, Korea and Saudi Arabia.
The silicon carbon should be even more global.
"We are looking to expand our geographic footprint as well," he said.