Growing sentiment seen among employers for increased in-office attendance
CBRE survey also finds companies seeking more flexibility in office leases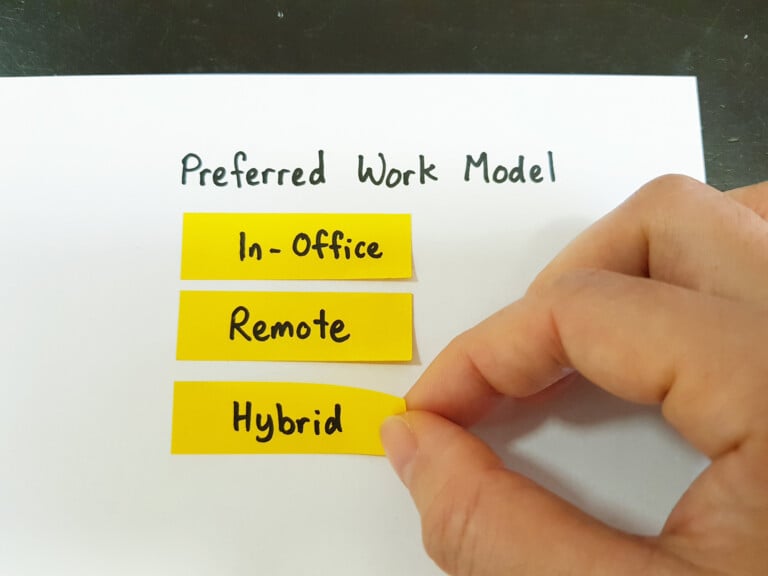 A growing percentage of employers are tightening their remote work polices – a change that is having an impact on the national office space market, according to a new survey from CBRE.
The Spring 2023 U.S. Office Occupier Sentiment Survey of 207 companies with U.S. offices found that 65 percent of respondents requiring in-office work at least some of the time – more than double the percentage that required in-office attendance last year.
Partly due to those efforts, office attendance levels at 60 percent of the companies have reached a long-term steady-state, they report – up from 43 percent last year. In addition, 38 percent said they anticipate their attendance levels to increase in the future.
The changes have prompted more companies to shrink their office footprint to match office attendance patterns, according to CBRE. Fifty-three percent of the companies said they expect their office portfolios to get smaller over the next three years compared to 46 percent that anticipate either no change or expansion.
Companies report they increasingly have multiple options to reshape their office portfolios to accommodate attendance patterns, employee preferences and market dynamics. Some 58 percent report renewing their leases, even if for less space. Some 49 percent have allowed leases to expire, and 32 percent are relocating to better quality space. Forty percent report revisiting their existing lease terms now that occupiers have more negotiating leverage.
"Real estate evolves to accommodate changes in human behavior, and we're seeing that as the office market adapts to hybrid work," said Manish Kashyap, CBRE global president of advisory and transaction services. "This means greater flexibility in lease terms, more occupiers gravitating to higher quality office space, and an increase in adaptive reuse of obsolete buildings. Through it all, the office remains a cornerstone of employee engagement – our survey found that more than three-quarters of companies want employees in the office at least half the time."
Many companies say they would seek additional options for flexibility in their office portfolios if building owners are willing.
Fifty-one percent are interested in landlords providing access to shared amenities like meeting space and tenant lounges. Another 39 percent said they are interested in finding ways to better match their costs to their office attendance patterns, such as paying less rent until they reach a steady-state threshold of attendance. And 34 percent are interested in having access in their building to built-out and furnished office suites that can be quickly occupied when they need more space.
Another finding in the survey is that the commute to work is a leading influence on which buildings companies select for their offices. In fact, the top two building amenities favored by companies – and three of the top 10 – are associated with getting to and from the office.
The most desirable amenities were:
Access to public transportation
Car parking
On-site café, food and beverage
Shared meeting space
Sustainable building features and operations
Fitness facilities
Indoor air quality MERV-13 rated equipment
Outdoor amenities or terrace
Electrical vehicle charging station
Building amenity space
The survey also found that two of the largest industries – financial services and tech – have different attitudes toward workplace arrangements. In many cases, finance and professional services companies are taking a less flexible approach to attendance than are tech companies.
"Overall, we found that top executives at finance companies are more focused on office attendance, especially amid economic uncertainty, than are their counterparts at tech companies," said Julie Whelan, CBRE global head of occupier research. "Similarly, finance and professional services companies are more likely to encourage employees to spend most of their work days at the office, while tech companies are more likely to allow mostly remote work."