Greater Manchester/Nashua board names Realtor of Year
Theresa Grella of Bean Group honored as 2015 recipient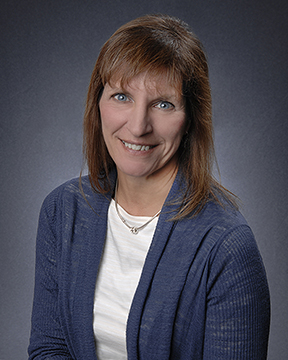 Theresa Grella of the Bean Group office in Amherst has been named the 2015 Greater Manchester/Nashua Board of Realtors Realtor of the Year.
The Amherst resident was presented with her award May 21 at the organization's annual awards luncheon at the Derryfield Country Club in Manchester.
Grella has been practicing real estate for over 30 years and in 2014 served as president of the Greater Manchester/Nashua board.
The award is presented to those who demonstrate true Realtor spirit, are involved with their local, state and national associations, volunteer in the community, have significant business accomplishments and live by the Realtor Code of Ethics.
"I am very proud to serve my community as a Realtor," said Grella. "I take pride in standing behind the code of ethics that Realtors abide by. It is an honor to serve my clients and customers in the purchase or sale of their most important asset – their home."
At the luncheon, Nashua Mayor Donnalee Lozeau presented Grella with a proclamation noting her commitment to real estate and community involvement. In addition, she was presented with a commendation from Gov. Maggie Hassan and a second proclamation from Manchester Mayor Ted Gatsas.
Her name will be submitted to the New Hampshire Association of Realtors' statewide Realtor of the Year competition that takes place at the state convention in September.