Great North acquires Cityside Management condo portfolio
Exeter firm now has 350 associations under management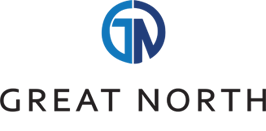 Great North Property Management, the Exeter-based condominium association management firm, has purchased the condominium management portfolio of Cityside Management Corp. of Manchester.
The acquisition brings Great North's total portfolio to more than 350 community associations with over 24,000 units, said Justin Gargiulo, senior vice president and director of corporate operations for Great North.
"Cityside has a great reputation in the industry and their staff of managers, accountants and maintenance technicians are excellent. We are really excited to have them join our team and further strengthen our position in the marketplace."
With 120 employees nationwide, Cityside serves clients with high-volume portfolios, from the federal government and private lenders to homeowner associations. According to the company's website, it has marketed and managed 100,000 properties with a network of 4,300 contractors across 45 states since 1998, when it was founded by Chris Doloff.
Great North Property Management was established in 1990 by Lou Gargiulo, president and CEO of the company.