Grants available for N.H. infrastructure projects
Applications due June 23 for Carroll, Grafton, Coos and Sullivan projects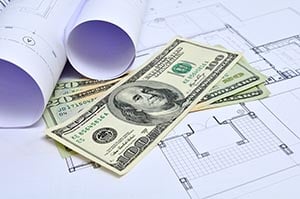 Applications are now available for grants aimed at advancing economic and infrastructure development efforts in the state's four rural counties.
The Northern Border Regional Commission, created by Congress to offset challenging economies in the rural Northeast, plans to award about $4.5 million later this year across the 36-county region of northern New York, Vermont, New Hampshire and Maine.
Organizations in Carroll, Grafton, Coos and Sullivan counties in New Hampshire are eligible to apply. Applications are due June 23.
The matching grants pertain to several categories, including transportation and telecommunications infrastructure, business and workforce development and tourism and recreation promotion.
Last year, the commission awarded $350,000 to New Hampshire projects, including one to the Grafton County Economic Development Council, which used its $145,000 grant to complete a construction phase at the Enterprise Center of Plymouth.
"Over the years, these grants have made a real difference in supporting important projects that have good potential for creating and retaining jobs in some of the most needed areas of our state," said Commissioner Jeffrey Rose of the Department of Resources and Economic Development.
The New Hampshire Division of Economic Development will coordinate applications for the state. When the rankings are complete, Gov. Maggie Hassan will put forward the priority projects to the commission.
For more information about applying for the grant program, contact Christopher Way, deputy director of the Division of Economic Development, at 603-271-2341. The application package is available at nheconomy.com.