Governor signs 'Balsams bill'
Next step is creating a TIF district, bond issue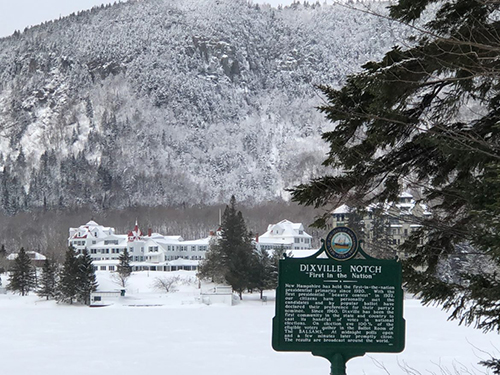 Gov. Chris Sununu has signed into law a bill aimed at boosting the effort to redevelop the Balsams Grand Resort.
The so-called "Balsams bill," House Bill 540, is enabling legislation that will allow the creation of a tax increment financing district in unincorporated places such as Dixville, where the Balsams is located.
The measure allows Coos County commissioners to authorize the issuance of bonds that would be bought by a private buyer and repaid through assessment revenues generated by the redevelopment district. A financing plan must be established by the bond recipient and approved by the county commission. The Balsams plan seeks $28 million in bonds.
The Balsams can also take advantage of a new federal Opportunity Zone program, which allows investors to defer taxes to invest in qualified projects.
In testimony on the measure, developer Les Otten told lawmakers that the development would contribute about $2.5 million annually to the state's 9 percent rooms and meals tax and that the project would employ about 600 during construction and then about 400 full-time jobs under the $173 million plan.
Many residents and businesspeople both in and out of the North Country have seen the reopening of the Balsams, closed since 2011, as a potential driver of development in an area that has for years been hard-hit economically.